Financial accountability
FMSC consistently receives the highest awards for accountability and transparency, with more than 90 percent of total donations dedicated directly toward feeding kids in need.  

Because of YOUR faithfulness and Christ at the center of all we do, thousands upon thousands of people around the globe are alive, happy and healthy. You are the reason FMSC is able to continue fighting for every starving child. Thank you. 

More than 90% of total donations are spent directly on meal production.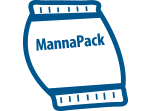 272,851,680
MEALS PRODUCED LAST YEAR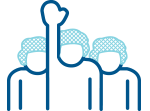 1,051,436
VOLUNTEERS LAST YEAR
745,496
CHILDREN FED DAILY

Download Annual Report (PDF)
(Fiscal Year: March 1, 2015 – February 29, 2016)
FMSC's Tax ID is 41-1601449.
Contact:
Dan Stennes-Rogness
VP of Finance/CFO
Direct phone: 763.231.0157
Revenues and other support
Special events net of direct benefits to donors
Total revenue and other support

Net assets, beginning of year