Ways to give
Your financial support makes it possible for us to provide hope and the promise of a beautiful future to precious children around the world. 
Each meal costs less than a quarter to make and more than 90% of total donations goes directly toward feeding kids. Your gift goes a long way in the fight against world hunger. 
We're trustworthy
FMSC consistently receives the highest awards for accountability and transparency.
Your donation truly goes straight to feeding kids—and we wouldn't want it any other way.
Donate by mail
Prefer to write a check? Please mail to:
Feed My Starving Children
401 93rd Avenue NW
Coon Rapids, MN 55433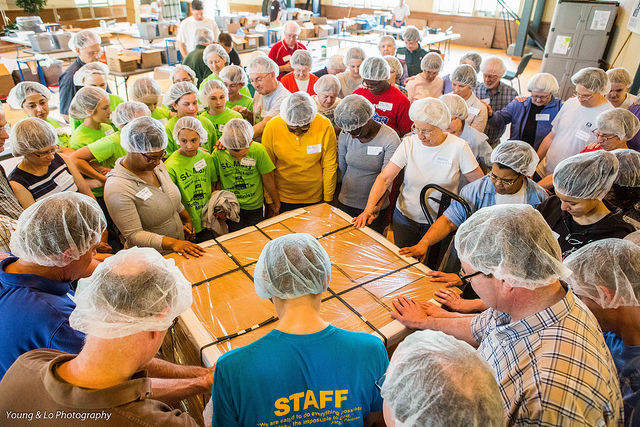 Year-end tax statements:
Please note that FMSC will be mailing year-end tax statements at the end of January, 2017 to all monthly donors and donors with cumulative giving of $250 or more in the calendar year. If you have any questions or if you do not meet the requirements but would like an annual statement sent to you, please email Katie Olson at kolson@fmsc.org. In your email please provide your name and the address where you would like your statement mailed.