Study Abroad Program
Study Abroad Program Mission: Invest in staff through an international experience that enhances and inspires FMSC storytelling.
This unprecedented training program is dedicated to making the site and MobilePack employment experience the best it can be. We believe going on this training trip will enable our amazing staff to propel FMSC's mission by experiencing the stories they tell on a first-hand basis and observing the hard work our food distribution partners do every day in the countries we serve.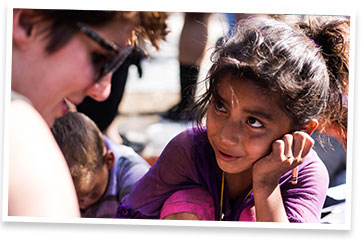 What to expect on a Study Abroad trip
It's an in-country learning program. Eligible employees will experience classroom and field training on storytelling, poverty, world hunger, FMSC's global operations and what our partners do. They'll see partner programs first-hand and learn how to apply their experiences and training to their everyday job duties.
Sample itinerary
Day 1
Travel day! Head to the airport, meet your team and board your flight! Once you arrive in-country, travel to your hotel. Get to know your teammates over dinner and enjoy an evening devotional together. Then, get some sleep and prepare for an amazing week!
Days 2-4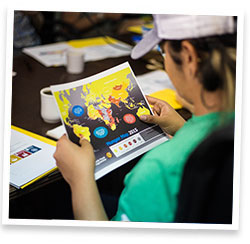 These mornings will be filled with waking up bright and early for breakfast, morning check-ins and team prayer. Then, get ready to experience FMSC food in action and classroom training. There are discussions and workshops on storytelling, global poverty and FMSC's global operations.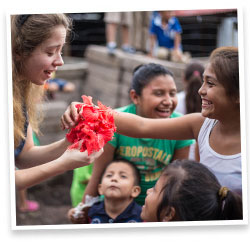 Take a lunch break and meet some of our FMSC food distribution partners! Enjoy hearing stories about their life and work in-country. Then, they'll take you out into the city or countryside to see and experience their programs first-hand. You may visit orphanages, schools or medical clinics where FMSC meals are served. They may give you a tour of their office buildings and show you the warehouses where the pallets of FMSC meals are stored after they arrive from the port. You may even experience the difficult path our meals often take to reach the people who need them most, and you might even dish up some MannaPack Rice to serve to kids for their daily meal. Now's the time to soak in the sights and sounds and experience what life is like in this part of the world, so you can bring it back to share with our volunteers and donors. You'll get to tangibly see the difference FMSC food makes.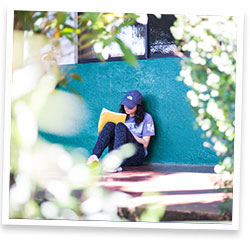 The day before you leave, you might enjoy a fun cultural experience with your group. You may visit an open-air market, listen to live music or sample some amazing local food. Then return in the evening for dinner and an evening devotional.
Day 5
Travel day! Wake up bright and early for breakfast, check-in and pray with your group, then load up your luggage and head back to the airport to board your flight. Arrive back in the USA where you'll be ready to apply your fresh experiences and insight right away in your job. Share photos and stories with co-workers, friends and family, and get ready to process your amazing trip experience for weeks, months and even years to come.
"I have smiled with the kids we feed. I have laughed with them and hugged them. That will significantly change my experience at work because I know who I'm feeding. I can see them when I'm working. I can hear them. That makes a huge difference."
Apply to work at FMSC
* Trip invitations are subject to business needs, meeting tenure and work hours eligibility requirements after hire, and adequate individual work performance. Learn more by emailing questions to hr@fmsc.org.