Financial accountability
FMSC consistently receives the highest awards for integrity and trustworthiness, with more than 90 percent of total donations dedicated directly toward feeding kids in need.
Because of YOUR faithfulness and Christ at the center of all we do, thousands upon thousands of people around the globe are alive, happy and healthy. You are the reason FMSC is able to continue fighting for every starving child. Thank you.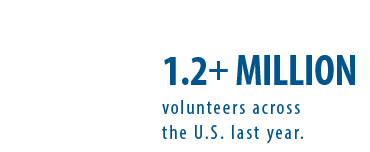 2017/18 FISCAL YEAR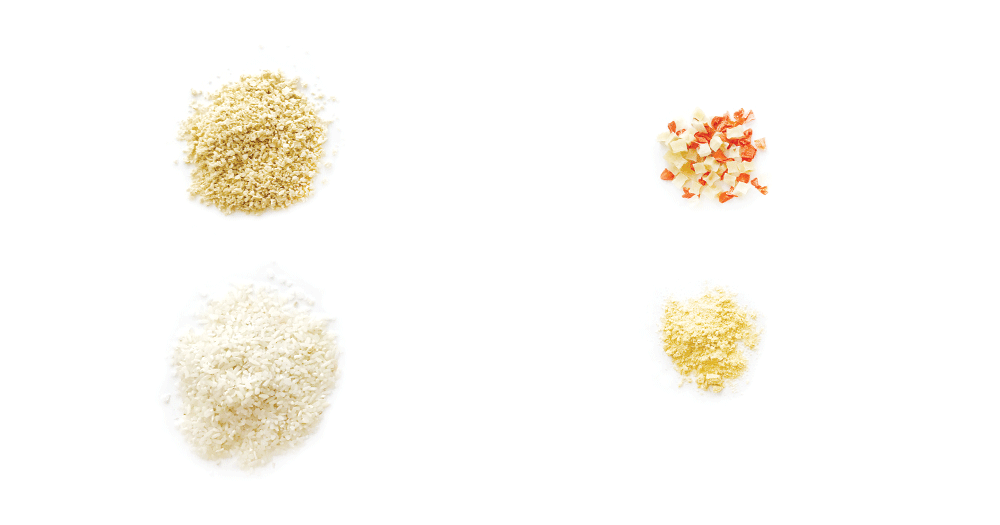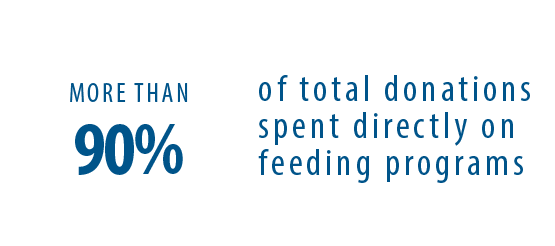 Efficiency
In fiscal year 2017/18, with your help, FMSC shipped nearly 323 million meals to 89 partners in 68 countries. These amazing partners echoed your giving heart and shared these precious meals with many other smaller organizations and ministries, so the meals could reach even farther to feed more.
Integrity
FMSC commits to steward every resource God gives us to feed more kids. We seek the Lord in every decision. Your hands pack every meal, which allows us to be extraordinarily efficient and send more than 90 percent of your donations straight to feeding kids. By God's grace, FMSC has maintained the highest four-star rating from Charity Navigator for 13 consecutive years.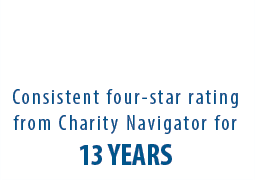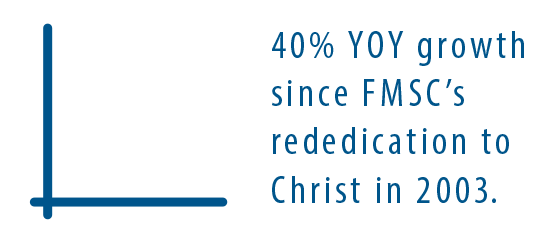 Faithfulness
Year-after-year God shows His unending faithfulness to Feed My Starving Children. Ever since FMSC was rededicated to the Lord 15 years ago, we've seen God's provision and deep love for His kids around the world through your hands and amazing miracles. We've watched Him care for our food partners and those they serve by ensuring that more than 99 percent of FMSC meals have made it to their destinations.
(Fiscal Year: March 1, 2017 – February 28, 2018)
FMSC's Tax ID is 41-1601449.
Contact:
Dan Stennes-Rogness
VP of Finance/CFO
Direct phone: 763-231-0157
Revenues and other support
Special events net of direct benefits to donors
Total revenue and other support
Net assets, beginning of year