Our mission
As a Christian nonprofit organization, Feed My Starving Children is called to feed God's starving children hungry in body and spirit.
You will hear us say this again and again: "We want to reach everyone, until ALL are fed." We truly mean this. This means reaching the hard-to-reach people and places, the "least of these." They will be found, and they will be fed.
With God's help we will work together with organizations and ministries across the globe to end hunger.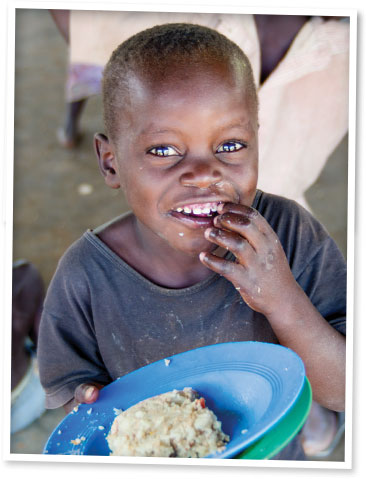 "He upholds the cause of the oppressed and gives food to the hungry. "