How it works
Donors invest in children's futures
All meals are paid for by people just like you. FMSC receives no government aid. We rely on YOUR generosity to keep us going so we can feed more kids!

FMSC consistently receives the highest awards for integrity and trustworthiness.

More than 90% of total donations are spent directly on meal production.

Each meal costs less than 25 cents.
Volunteers hand-pack meals
Kids and adults of all ages hand-pack nutritious MannaPack™ meals specifically designed to reverse malnutrition. Volunteering occurs at our permanent sites and hundreds of MobilePack™ events nationwide.
250
MobilePack events last year
Nearly 1.1 million
volunteers last year
FMSC ships meals to our in-country food partners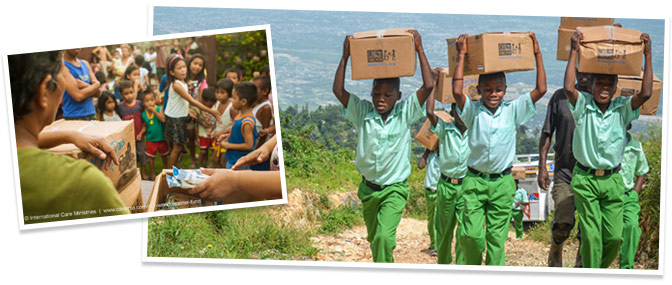 Each day our partners distribute FMSC meals in schools, orphanages, clinics and feeding programs around the world to deliver hope and break the cycle of poverty.
Find out more about FMSC partners