Christmas Around the World
December 1, 2022 | 7 p.m. CT
Join us December 1 at 7 p.m. as we celebrate Christmas Around the World with FMSC food partners and those they serve. During this virtual experience, we'll travel virtually to Guatemala and the Philippines, where you'll meet children and families celebrating the birth of our Savior — the one who brings hope for us all.
The experience is free, but we ask that you register.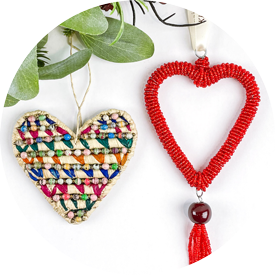 Share joy and peace this Christmas.
This year, celebrate Christmas with gifts that feed kids from the FMSC MarketPlace™. Whether you're looking for gifts, decor or ornaments we've got you covered. Every purchase feeds kids, feeds spirits and empowers communities. Shop Christmas items