Getting creative to feed kids
As a hunger pandemic due to COVID-19 unfolds, the kids we serve need nutritional meals now more than ever, and we're getting creative to ensure we can provide them.
We've designed a limited edition T-shirt with the goal to raise funds to feed 2 million kids. You'll get this limited edition tee as a thank you gift when you donate $100 toward our goal of feeding 2 million kids.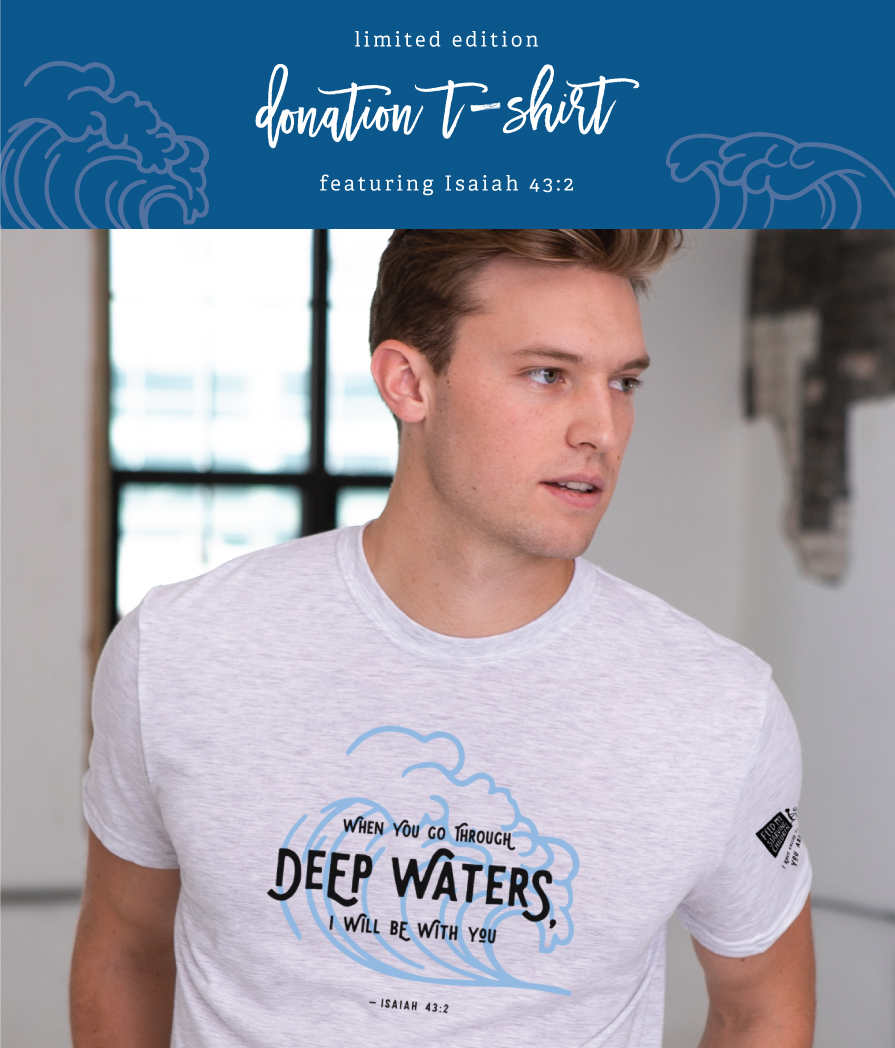 This limited edition T-shirt features Isaiah 43:2 as a badge of God's faithfulness to His followers in all times, even the most uncertain.
Feed kids now
(You'll be redirected to our apparel partner GOEX's website.)

Every shirt funds 400 meals for kids around the world who are in need of nutritious meals more than ever as the COVID-19 pandemic spreads.

Apparel Done Different™ This shirt disrupts the clothing industry status quo in Haiti by providing employees a fair wage and a safe working environment through our apparel partner, GOEX.

Made from ethically sourced materials and sewn in Haiti, every shirt contains the equivalent of approximately five plastic water bottles.

"…I have called you by name; you are mine. When you go through deep waters, I will be with you."  This T-shirt is not only physically comfortable, but spiritually powerful as well.