The Feed
Stories of Feeding God's Children Hungry in Body & Spirit
Meet Nelson...the Puppy
February 14, 2020
Guest Author
Guest author Kenzie is a Development Advisor for Feed My Starving Children.

We have a regular volunteer here in Libertyville that lived and worked in Haiti on and off for a number of years. Her church partnered with a Haitian church to do community development and run a school, and in the course of time she developed a heart for the nation of Haiti and a certain handsome Haitian man whom she ended up marrying.

On one of her first visits to FMSC with her church, the staff showed Nelson's story and she was brought to tears. Because of that experience she became a donor and weekly volunteer.

Now that she's retired, she has taken to breeding golden retrievers. She has been planning eventually to name a puppy Nelson, after a little boy in Haiti whose life was changed by FMSC meals.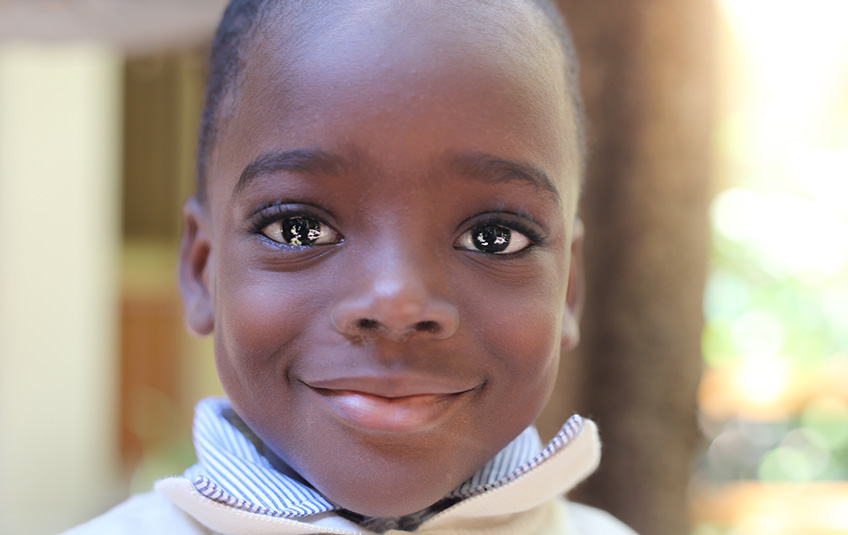 Her current dog, Piper, was recently diagnosed with bone cancer. While being treated, the vet realized she was already pregnant.

Piper gave birth to nine puppies, and a little while after the last one was born they let Piper out to go to the bathroom.

While she was outside, she evidently gave birth to the runt of the litter and left him outside in the cold.

After about an hour, her husband heard the little guy crying and went out to find him. They immediately started syringe feeding him and trying to warm him up, and thankfully he pulled through.

She decided this little puppy – left alone outside like Nelson – would become his namesake.
While she is keeping the rambunctious Nelson, she has sold a number of the puppies and donated $2,000 to FMSC. That will feed 22 children a daily meal for an entire year. 

She had hoped to donate a pallet of FMSC meals, and has already surpassed that goal with two puppies left to sell.
We are beyond grateful for this volunteer and donor's heart for Haiti, Nelson, and — of course — puppies.
Fund and pack meals TODAY.
Subscribe to The Feed
A couple times a month, we'll send stories of hope to your inbox.