MobilePack promotion toolkit
Welcome, MobilePack™ hosts! Thank you for joining us! As a MobilePack host you have become a part of the FMSC team, and we're so excited you're here. 
We want to help your packing event be the best it can be, so we've created this toolkit as a resource for you. Use these publicity materials to jump-start your event and to keep the momentum going throughout your event planning process.
The basics
Download the materials. You'll simply need any photo-viewing software and Adobe Reader. Get a FREE Adobe Reader download here
Fill in your MobilePack information: event name, date(s), location and details.
Print at your home, office or a local printing company.
Promote your MobilePack around your community! 
 This toolkit will help you:
Build relationships with your community and media
Spread FMSC awareness in your area
Fuel funds for your MobilePack and the FMSC cause
FEED MORE KIDS!
Branding: event name & website
When creating your Event Name, do not use "Feed My Starving Children" or "FMSC" alone in the title. Please add "MobilePack" to the title to avoid confusion with our permanent sites and national identity. 
Examples: "Sioux Falls FMSC MobilePack" or "Bethlehem Lutheran MobilePack" 
Similarly, if you are creating an Event Website, you must also include "MobilePack" in the URL. 
Examples: "phoenixmobilepack.org" or "fmscmobilepackinmiami.org"
Join the Facebook group!
Connect with other MobilePack hosts and FMSC staff members on our FMSC MobilePack Host Facebook group. This is a great place to collaborate with other MobilePack hosts and share creative fundraising ideas.
Join now
Posters
Hang up these posters in your church, business or other community areas.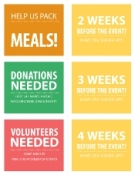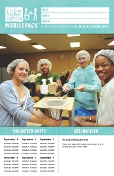 Volunteer Shifts 11x17 
Available by request from your FMSC MobilePack Event Planner once you have confirmed your packing schedule.
Need help printing these materials? Check out the Marketing promo kits we have available for you to order from our online FMSC MarketPlace. 
Informational materials
Share more information about your MobilePack and FMSC. 
Flyer/bulletin 8.5x11
Print and share or use as a bulletin insert. (Note: this flyer is two-sided. The back is pre-set with text about FMSC and the front has a space for you to customize for your event.)
Letters
Use this Letterhead for more direct person-to-person contact. Just add your MobilePack event name, number and location. Use the sample text to contact individuals, churches and businesses. Letters are formatted to tri-fold into No. 10 window envelopes. Adapt the text to fit your event and your community.

Fundraising event invitations
Use these postcard-style invites for your MobilePack or for fundraising events along the way.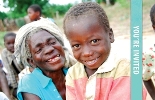 Social media
Spread the word through social media! Create a Facebook page and/or a Twitter handle. Use this Facebook and Twitter profile picture to get you going! To differentiate your event from other MobilePacks on Facebook and Twitter, include your location or host name in your Facebook page name or Twitter handle. For information about naming your event, see "Branding" note above.

Press release templates
Reach out to local media to raise awareness for your event! Simply update the highlighted fields and send your customized news release for approval to mobilepackpromotion@fmsc.org before you distribute it.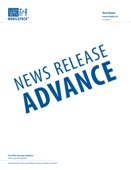 Media advisory (advance)
Generally sent 1 month in advance to tell the who/what/where/when/how of your MobilePack event.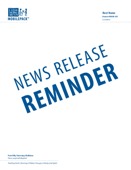 Press release (reminder)
Generally sent 1 week before the event to remind media about your event as they plan story coverage for the week.
Download from toolkit and save to your computer.
Fill out yellow sections with your event and contact information.
Add quotes and appropriate extra details.
Send to FMSC for approval: mobilepackpromotion@fmsc.org.
Plus, email mobilepackpromotion@fmsc.org to request a media list (list of journalists in your area) and a free consultation from one of our local PR experts!
Event shirts
Event shirts are often an excellent way to raise funds. Sell shirts in advance of your event to spread the word and get people excited! We work with St. Croix Printing to provide an easy way for you to print event t-shirts. You can choose from popular FMSC designs and then customize with your event or organization name.
Learn more 
Please note: If you would like to design your own custom event t-shirt, please email the design to mobilepackpromotion@fmsc.org for approval prior to printing.
You may use these logos to help create a brand for your event. NOTE: Please read and follow our FMSC guidelines. Please send your document to mobilepackpromotion@fmsc.org so our Marketing team can verify the correct use of our logo for your event. 
FMSC photo gallery
Visit FMSC's Flickr photostream to view and download images to use in your promotional materials.* 
To download an image on Flickr: 
Click on the photo.
Click the arrow in right-hand corner.
Choose the size you want to download.
Save the photo to your computer.
*Please be sure to include the correct caption assigned to each photo on the Flickr page.
Questions?
We love to connect with you and assist you as needed! Please reach out first to your Event Planner and MobilePack Development Advisor, then email mobilepackpromotion@fmsc.org for logo, flyer and press release questions and approval.