MobilePack promotion toolkit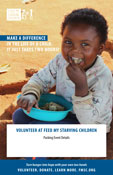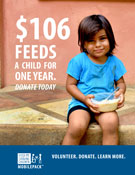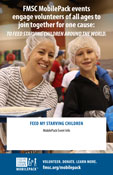 Informational materials
Share more information about your MobilePack and FMSC.
Facebook cover photos
Facebook posts
Instagram posts
Facebook and Twitter profile pictures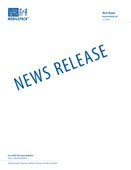 Download from toolkit and save to your computer.
Fill out yellow sections with your event and contact information.
Add quotes and appropriate extra details.
Send to FMSC for approval: mobilepackpromotion@fmsc.org.
Event shirts
Event shirts are often an excellent way to raise funds. Sell shirts in advance of your event to spread the word and get people excited! We work with St. Croix Printing to provide an easy way for you to print event t-shirts. You can choose from the popular FMSC designs below and then customize with your event or organization name.