The Feed
Stories of Feeding God's Children Hungry in Body & Spirit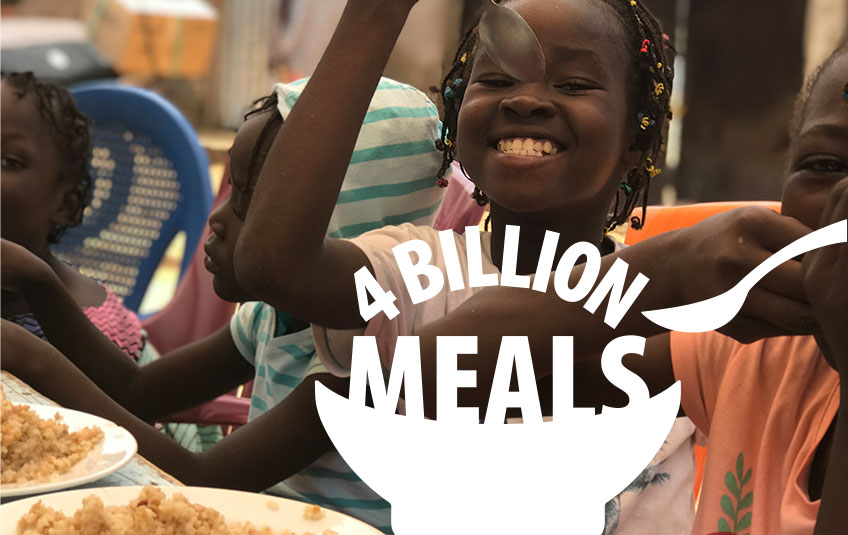 4,000,000,000 (that's 4 BILLION) meals
On June 28, 2023, inmates and staff at the Minnesota Correctional Facility in Shakopee, Minn., hit a remarkable milestone at their MobilePack™ event. They packed FMSC's 4,000,000,000th meal since our founding in 1987.
That's 4 BILLION meals to feed kids, feed spirits and empower communities.
4 billion meals that are an answer to countless prayers. 4 billion meals to bring hope for tomorrow and the next day and the days after that.
The Shakopee women's prison has hosted MobilePack events since 2012, engaging nearly 1,400 inmates and prison staff. The most recent event saw nearly 200 inmates and staff participate.
"While 4 billion meals merits celebration, we also grieve the depth of need it represents."
"Reaching the 4 billionth meal is an incredible milestone for FMSC. It's a testament to the faithful generosity of the God we serve and the support of our volunteers, donors, staff and partners," said FMSC Executive Director and CEO Mark Crea.
"While 4 billion meals merits celebration, we also grieve the depth of need it represents. Supply shortages sparked by the COVID-19 pandemic and exacerbated by the Russo-Ukrainian war have sent world hunger soaring over the last couple years. This is no time to get distracted — it is truly the greatest hunger crisis in our lifetime. We'll keep going until all are fed."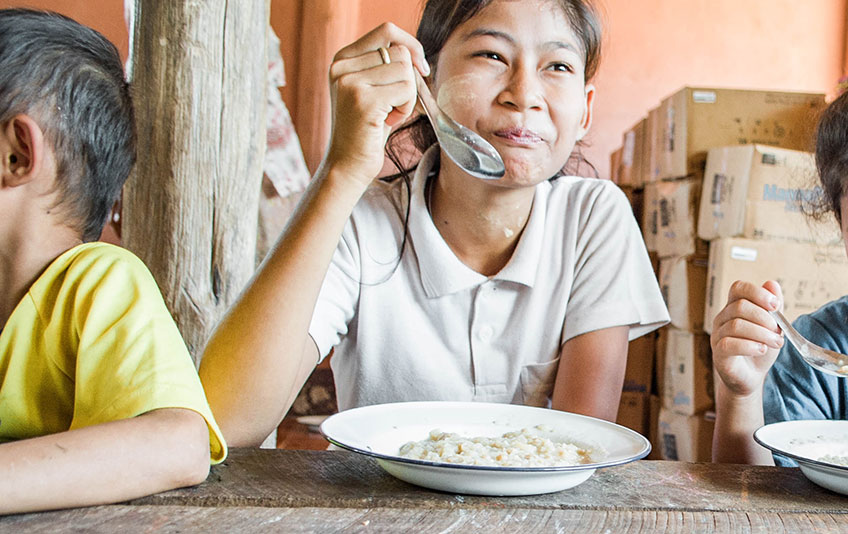 In Haiti, recent hunger has grown to catastrophic levels. In Sudan and across the Horn of Africa, families are facing the worst drought in decades. According to the World Food Programme, more than 349 million people are currently facing acute food insecurity.
Will you help us celebrate 4 billion meals?
A partner in Haiti recently shared, "This food has always been important — but now, with how the country is, this food is really, really, really important."
The world is currently in the biggest hunger crisis of our lifetime. Each 29-cent meal matters — and the job isn't done yet. We're celebrating God's faithfulness in 4 billion meals and in the road ahead. Will you fund the next meal?
Donate Now
Donate by credit card, bank account or digital wallet.
Subscribe to The Feed
We'll periodically send stories of hope to your inbox.