The Feed
Stories of Feeding God's Children Hungry in Body & Spirit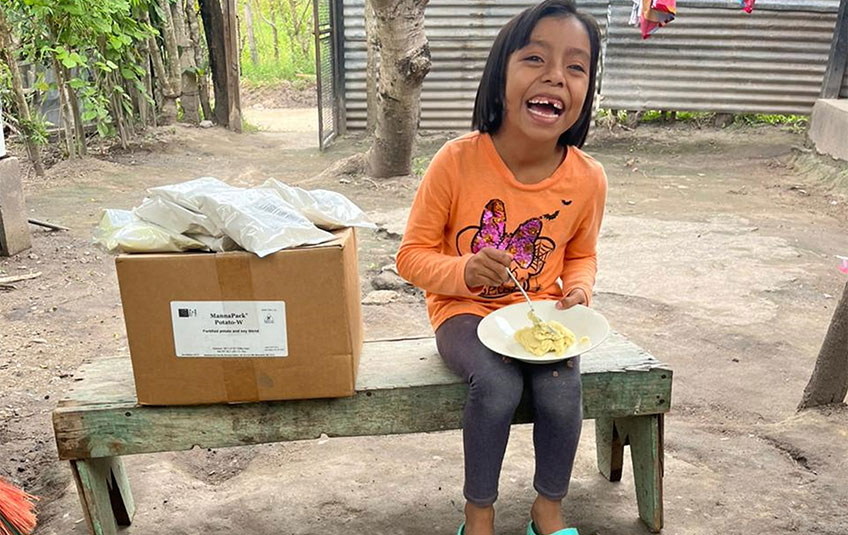 A historic hunger crisis with no end in sight
"May He defend the afflicted among the people and save the children of the needy; may He crush the oppressor." — Psalm 72:4
The war in Ukraine disrupted the world's food supply and continues to send devastating ripples across the globe. In one year, we've seen the world's breadbasket turn to bread lines.

According to the World Food Programme, more than 349 million people are currently facing acute food insecurity — up from 287 million in 2021.

That's 62 million more people just trying to survive.

We're in a historic hunger crisis that doesn't have an end in sight. But the meals you provide are turning hunger into hope in some of the most critical hotspots around the world.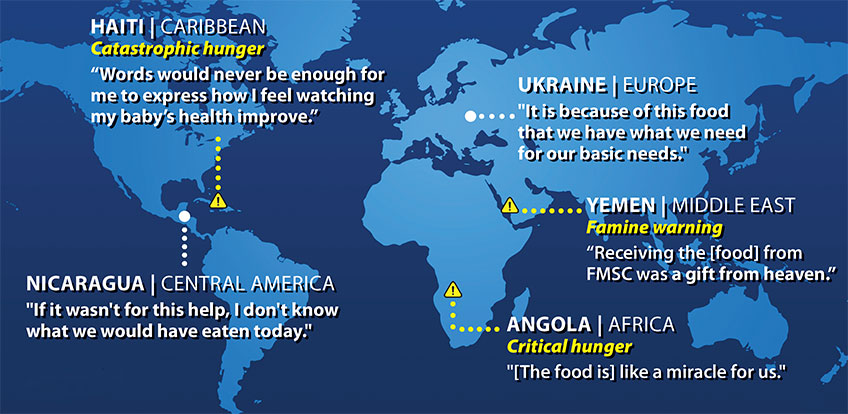 Weighing the price of a meal against the cost of hunger
In 2022, global food prices spiked in response to a convergence of crises: war, drought, a relentless pandemic. Over the past four years, MannaPack® meal ingredient costs have shot up 47%.

Families around the world have seen their grocery bills rise — unsurprisingly, we're dealing with the same. We've held the line as long as we could, but — as of March 1 — the price to fund each FMSC meal has increased by a nickel, from 24 cents to 29 cents.

But we will never let rising food prices keep us from feeding every child God intends. Simply, the cost of inaction is just too high.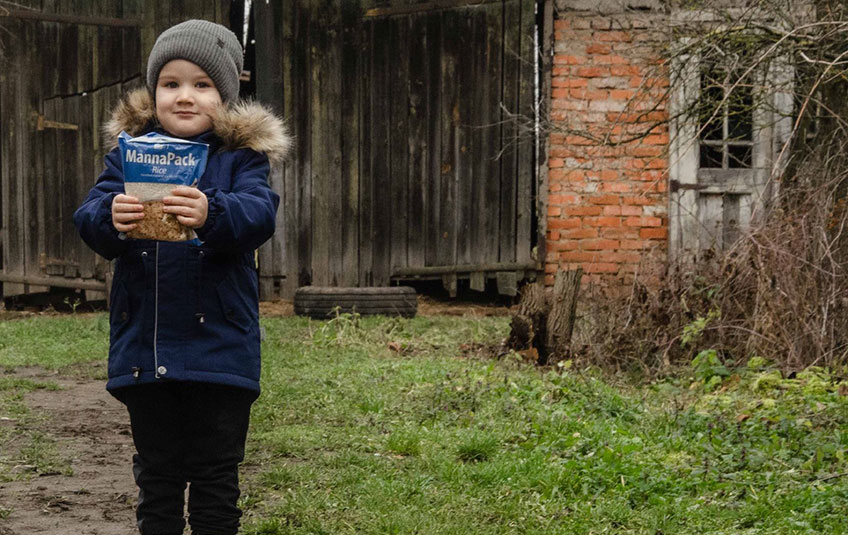 On March 1, FMSC started a new fiscal year. We've received more incoming requests for food than we've ever seen before: Cholera outbreak and catastrophic starvation in Haiti. Projected famine in Somalia. Skyrocketing poverty in Venezuela. And on it goes.

By the grace of God, FMSC has the capacity to respond. Between volunteer packing, machine packing and our co-packing partners, we are equipped for a massive scale-up. We can produce the meals and we can get them to our partners — but we need you to fund them.

The world is in crisis, but hunger is fixable — one meal at a time. Will you give today?
Donate Now
Donate by credit card, bank account or digital wallet.
Subscribe to The Feed
We'll periodically send stories of hope to your inbox.