The Feed
Stories of Feeding God's Children Hungry in Body & Spirit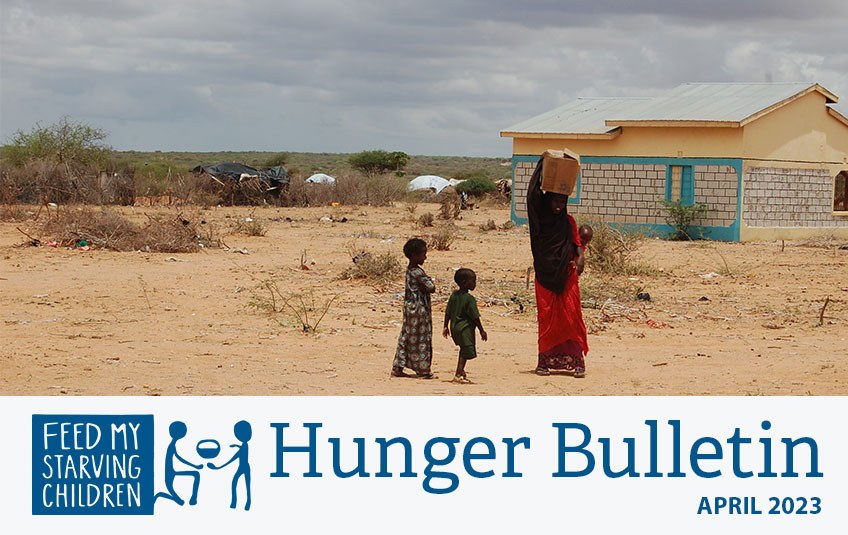 FMSC Hunger Bulletin | April 2023
Each meal you pack, fund and pray over equips FMSC partners to do transformative work around the world. Hunger relief is usually just part of what our partners do — but food is the foundation for so much more.
---
Measuring hunger: IPC Acute Food Insecurity Scale
No single measure can encapsulate the full experience of a community, but they each bring specific insights. This month, we're highlighting the Integrated Food Security Phase Classification (IPC) Acute Food Insecurity (AFI) Scale.
The IPC analyzes food insecurity and scute malnutrition situations to help global decision-makers inform their emergency responses.
The IPC AFI scale spans five phases:

---
The IPC is predicting an "unprecedented deterioration in Kenya's food security situation" as the region experiences its sixth consecutive failed rainy season. In the north part of the country, 95% of surface water sources have dried up.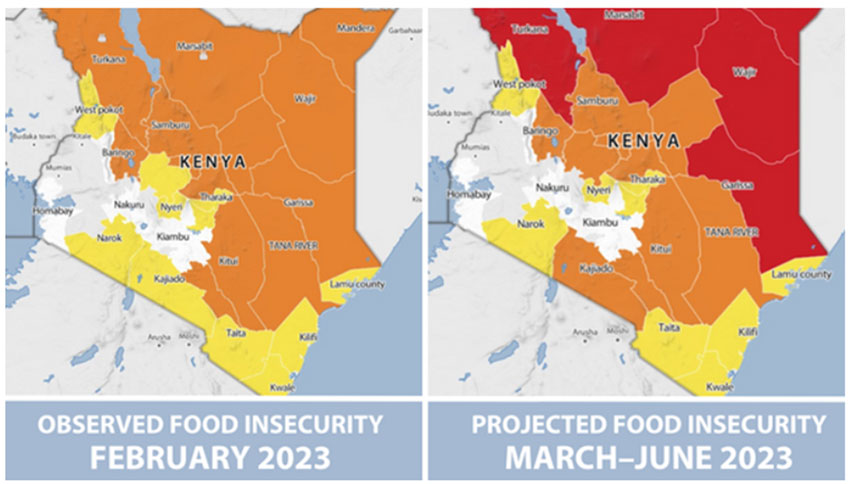 Map source: Integrated Food Security Phase Classification.
The map on the left above shows the observed state of hunger in Kenya in February 2023. The orange color represents the regions in IPC Phase 3: Crisis.
Look at the change in the map on the right above. The IPC expects to see the crisis deepen as a large portion of the country moves into the bright red that indicates IPC Phase 4: Emergency.
Ongoing drought is crippling the Horn of Africa (Kenya, Ethiopia and Somalia). 5.4 million people across Kenya will likely experience acute food insecurity between March and June this year. And yet another failed rainy season threatens to take the situation from bad to worse in the months that follow.
FMSC food distribution partners are using MannaPack® meals for high-impact local programs. In addition to basic essential nutrition, FMSC food is used to support:
Clean water projects
In-country adoption and orphan care
Emergency health provisions
Featured partners:
Convoy of Hope, Buckner International, Maisha Project
---
FMSC MEAL SHIPMENT TRACKER
35.3 million meals shipped in March 2023.
That's enough to feed 96,793 kids a daily meal for a full year!
Donate Now
Donate by credit card, bank account or digital wallet.
Subscribe to The Feed
We'll periodically send stories of hope to your inbox.