The Feed
Stories of Feeding God's Children Hungry in Body & Spirit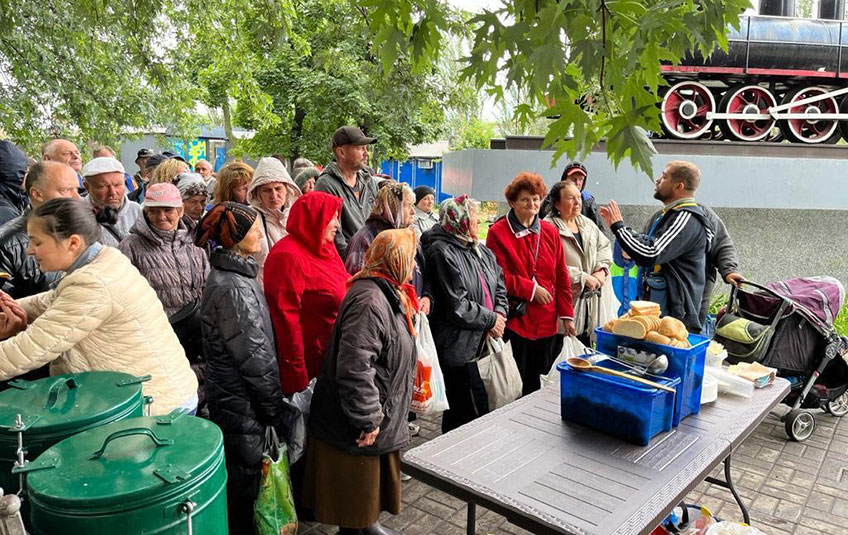 Stories from Ukraine
"It's not much, but I hope it helps."
It's what so many of you say when you give to FMSC. We get it — whether you're donating a handful of change or thousands of dollars, any gift can feel small when you're looking at the stark realities of global hunger.
But here's the truth: Your "not much" — of any amount — makes so much possible.
The war in Ukraine has displaced millions of families and sparked a food and fuel crisis across the globe. But each of those refugees has a story. And every 24-cent meal you pack, fund and pray over means so much to each of them.
Your gifts matter to Katya.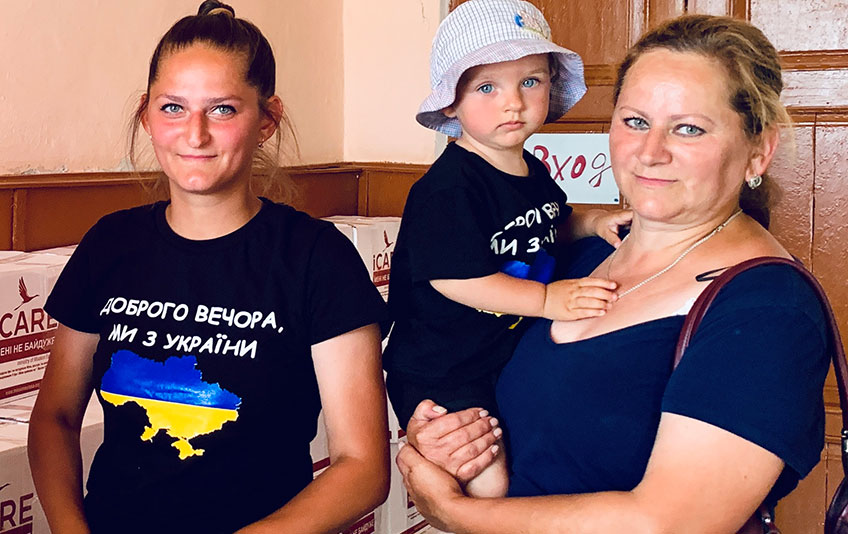 In March 2022, Katya left her home in Kyiv with her mother and her young son.
"It was very hard for us emotionally to go through all of that — hear the explosions and air raid sounds. Instead of my son's first words "mama" or "dada," he was saying "bah-bah" [the sound of explosions]. We were scared for all of us, especially for my son and his future. I dream for us to live in our peaceful country. I dream my family will wake up to the sounds of birds and not to the sounds of explosions or air raid sirens …
"Meanwhile, we are grateful to everyone who supports us so much, to those who provide food for us. It's wonderful to feel that we are not alone, and it's such a good feeling not to be worried about what we'll eat tomorrow."
Story shared by FMSC partner Mission Eurasia.
Your gifts matter to Irina.*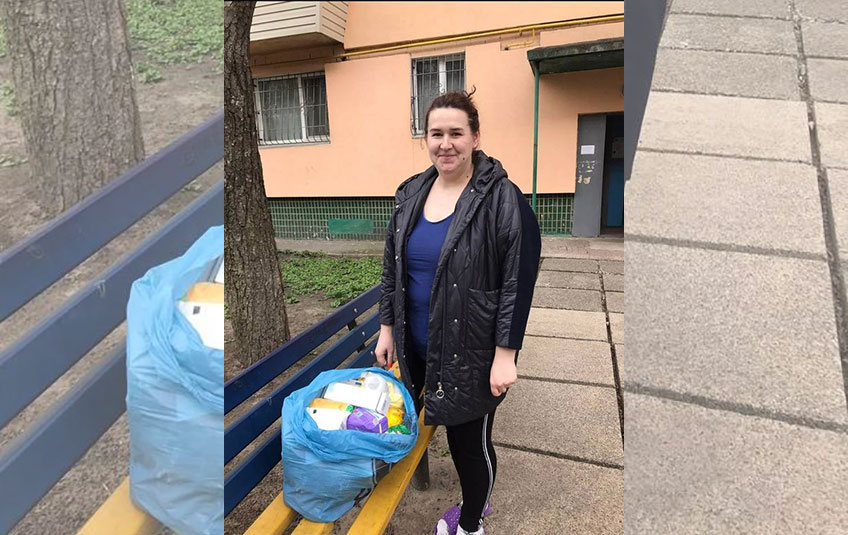 Irina gave birth in Kyiv, Ukraine, at the beginning of March — during some of the heaviest fighting in the area. Her husband lost his job during the attacks and, soon, the family was evicted from their apartment.
They could flee the city, but with a brand-new baby and few resources, where would they go? They remained in Kyiv and turned to FMSC partner Feed the Hungry, who provided basic necessities.
MannaPack® meals are providing stability — and hope — for this young family.
Story shared by FMSC partner Feed the Hungry.
Your gifts matter to Victor.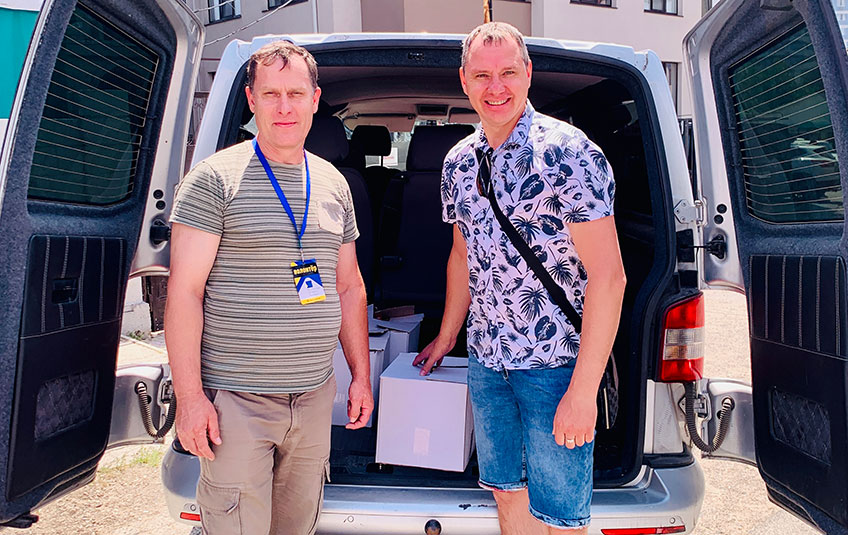 When the war broke out near their home, Victor's whole family — 10 people — fled to Moldova.
"We had to be in line at the border for 24 hours. When we were getting close, I saw over 400 people who were confused and hopeless without knowing where they were going and what would be happening …"
Victor pauses to hold back tears, then continues.
"So standing there, I promised God that if everything went well and our family crossed the border without problems, I would give back the Lord a week to take the refugees from the border to Chisinau to the places of their stay. We went through well. And then I spent the next week driving refugees. But I couldn't stop and continued driving them the rest of the time. I have now transferred a few hundred refugees and have driven over 20,000 km [12,427 miles]."
Victor has a big family — 10 people! With jobs in short supply and day-to-day life so uncertain, he was thankful to receive MannaPack® meals to provide for his family while he continues to drive more refugees in from the border.
"I am very grateful to you for the assistance you provided for my family. May the Lord bless you and all your partners who have been faithfully helping us [Ukrainians] for so long."
Story shared by FMSC partner Mission Eurasia.
"Not much?" No way.
Your gifts — of any size — make a real, tangible difference in lives around the world.
We'll be straight with you: The crisis is growing. Resources are thin — and winter is coming. It's a looming uncertainty that weighs heavy over the region. But we can't become paralyzed by the size of the crisis.
We know that hunger is fixable — one meal at a time. Will you provide hope in the middle of crisis today? Fund meals now
*Name changed to protect privacy.
Donate Now
Donate by credit card, bank account or digital wallet.
Subscribe to The Feed
We'll periodically send stories of hope to your inbox.