The Feed
Stories of Feeding God's Children Hungry in Body & Spirit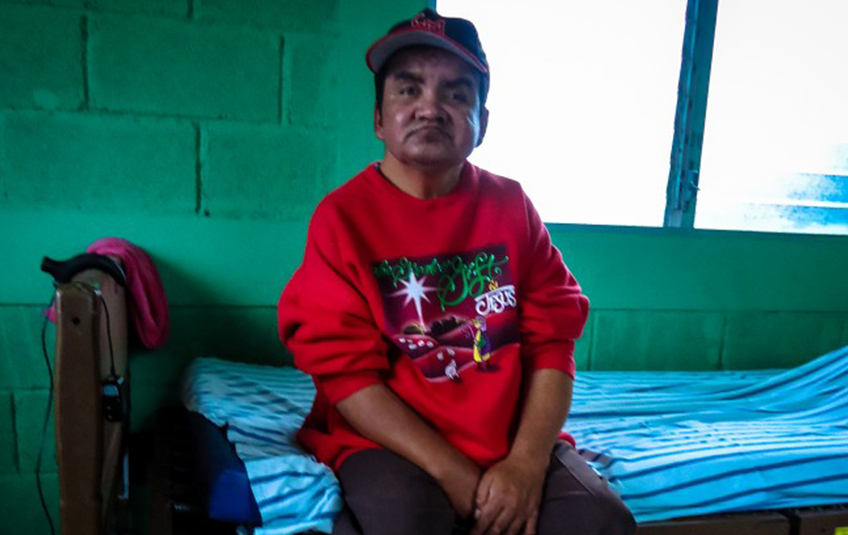 Lolo's Story
Lolo lives in Nicaragua. He suffers from mental illness and has two club feet, which severely hampered his ability to walk and interact with others.

He would often be found lying on the ground in his own filth. Although people made attempts to help him, no one could figure out a good way to do so.

One day Lolo was discovered in the gutter—it was raining heavily—he was soaking wet, sick and close to death.

A group of volunteers from a local church that partners with FMSC brought him to a nursing home where MannaPack meals are distributed. There he was attended by a doctor and began receiving medication for his mental illness.

Lolo was given his own room to sleep in, began eating MannaPack rice daily and was treated with dignity, love and care. He slowly began to heal and grow strong both physically and mentally.

He is now able to walk with a cane and enjoys spending time with the other residents at the nursing home.

Your investment in FMSC makes partnerships like this possible, and helps improve the lives of so many like Lolo.

Subscribe to The Feed
A couple times a month, we'll send stories of hope to your inbox.
Related Items