The Feed
Stories of Feeding God's Children Hungry in Body & Spirit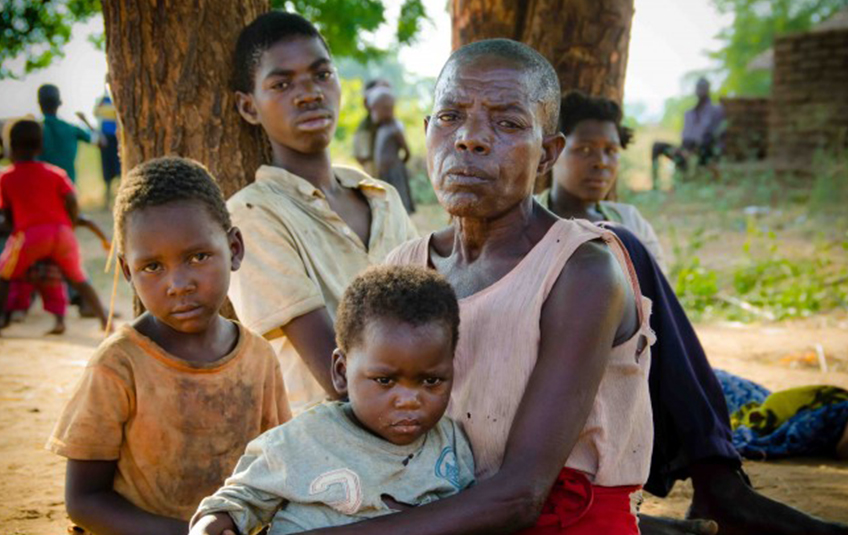 Feeding Widows and Orphans
 Mark Crea is the executive director/CEO of Feed My Starving Children. 
"Give proper recognition to those widows who are really in need." – 1 Timothy 5:3

Under the thatched roof of her mud and brick home, a woman rocks her six-month-old granddaughter Ndaziona. She wonders what life would be like if Ndaziona's mother was still alive.

Maybe Ndaziona's father wouldn't have gotten sick. Maybe Ndaziona and her four siblings wouldn't have to worry about food.

She needs to focus on the survival of her grandchildren.
Ndaziona lives in Nchenera, a small village in southern Malawi, with her grandparents, sick father and older siblings.

Her uncle was the breadwinner for the family, but he tragically lost an arm in a crocodile attack while fishing on the Shire River. He survived, but his plan to support the family through a fishing business was no longer possible.


It didn't take long for the family to run out of money. And food. The children were hungry, and their grandfather was desperate. With nowhere else to turn, he visited our distribution partner Iris Africa for support.

Iris Africa, an FMSC partner in Bangula, Malawi, has taken the responsibility of caring for orphans. It supports 25 households in that area. Too often, orphans are delivered into families already struggling to feed their own hungry children.

As a result, these children often get left out or ignored due to the extreme need in these poverty stricken homes.

Every month, Iris Africa staff and missionaries deliver FMSC meals to these households.

"We are always greeted with joy and laughter as children anticipate going to sleep with full bellies," says David Morrison, director of Iris Africa, Malawi.

"We prioritize supplying FMSC MannaPack to households with orphaned grandchildren cared for by widowed grandmothers."

Missionaries and staff, as well as a representative from the district social welfare department, visited Ndaziona and her family.

The need was obvious, and Iris Africa delivered an emergency distribution of MannaPack meals, as well as baby formula for Ndaziona. They all ate and were satisfied.

Ndaziona and her family have a long journey facing them before they once again have enough food on a regular basis to support themselves.

Fortunately, Iris Africa has added Ndaziona's family to the other 25 families for whom they care. In Malawi, there are thousands more families in that same life and death struggle.

Your sacrificial, compassionate investment supports families like Ndaziona's and leads them out of poverty into a life of sustainability and hope.
Subscribe to The Feed
We'll periodically send stories of hope to your inbox.
Related Items