The Feed
Stories of Feeding God's Children Hungry in Body & Spirit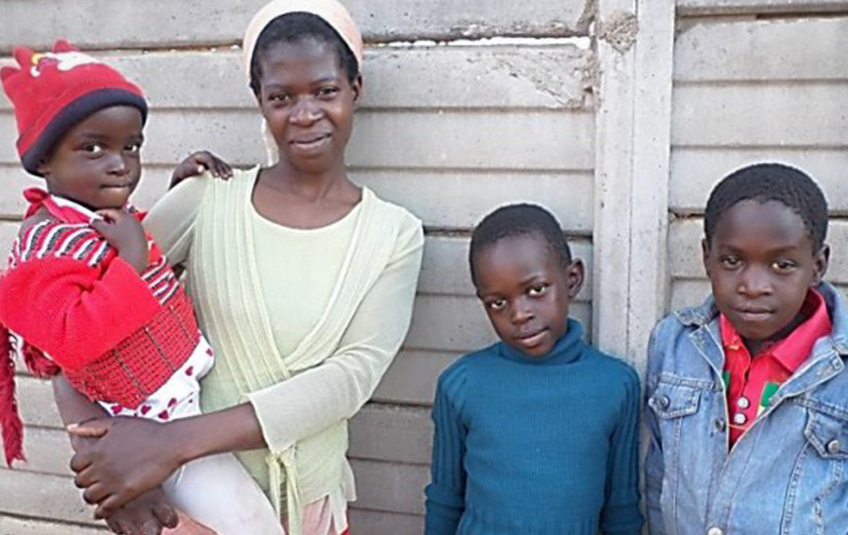 Reuniting a Family
In a tiny Zimbabwe village, Thembani was weak and sick. At 11 years old, his health was struggling due to a poor diet.

His mother, Portia, was out of options as a single parent. With no choice but to leave the village in search of work, she left Thembani and his two siblings in the care of their grandmother while she took a job in the city as a housekeeper. She hoped this would help her to provide for her family.

Portia hated being separated from her children, and tried to visit them as often as possible. Every time she saw them, they would tell her how much they missed her and how poor their diet was.

This broke her heart.

She loved them dearly, yet there was nothing she could do. She didn't have a place for them to stay and could not afford to provide for her three children.

One day Portia was offered a small job by a member of a local church. She began going to church, heard about FMSC's partner Children's Cup, and told them about her situation.

The staff at Children's Cup urged Portia to bring her children to the city.

Once they arrived, they began receiving FMSC MannaPack Rice.

Thembani's health has incredibly improved!

He has gained noticeable weight, now attends school and is able to smile again.

Portia and her family are together. They are healthy and happy because of the compassion of our partner, Children's Cup, and the provision of MannaPack Rice, packed by YOUR hands.

Portia, Thembani, Thembelihle and Ncuncu say "THANK YOU" for making such a huge difference in their lives!

Subscribe to The Feed
A couple times a month, we'll send stories of hope to your inbox.
Related Items