The Feed
Stories of Feeding God's Children Hungry in Body & Spirit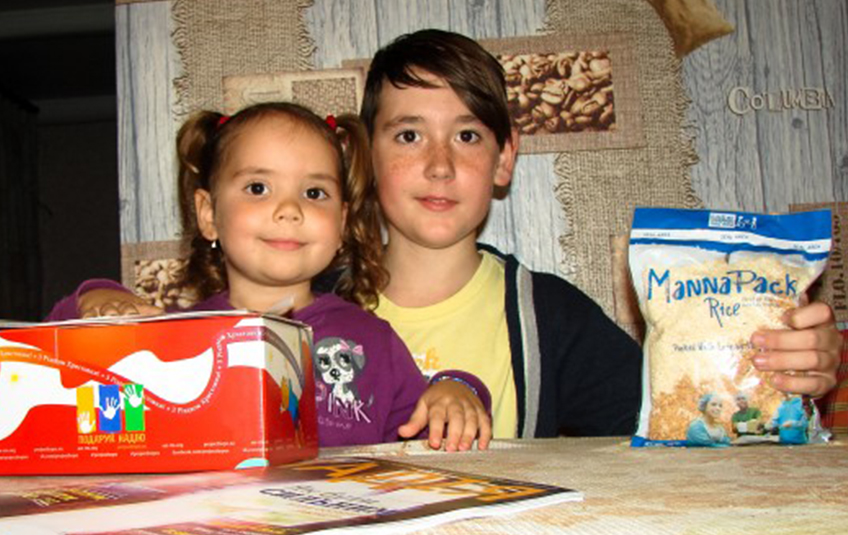 Saving Lives in Eastern Ukraine
February 1, 2015
Guest Author
Drew Gneiser is the former social media specialist at Feed My Starving Children. 
Feed My Starving Children meals have reached the hungry in eastern Ukraine. Our new distribution partner Mission Eurasia has received and distributed over 272,000 FMSC meals to refugees and families.
"The food is going mostly to the elderly, disabled, and families with small children," Mission Eurasia told FMSC.
Here are some new pictures of the FMSC meal distribution.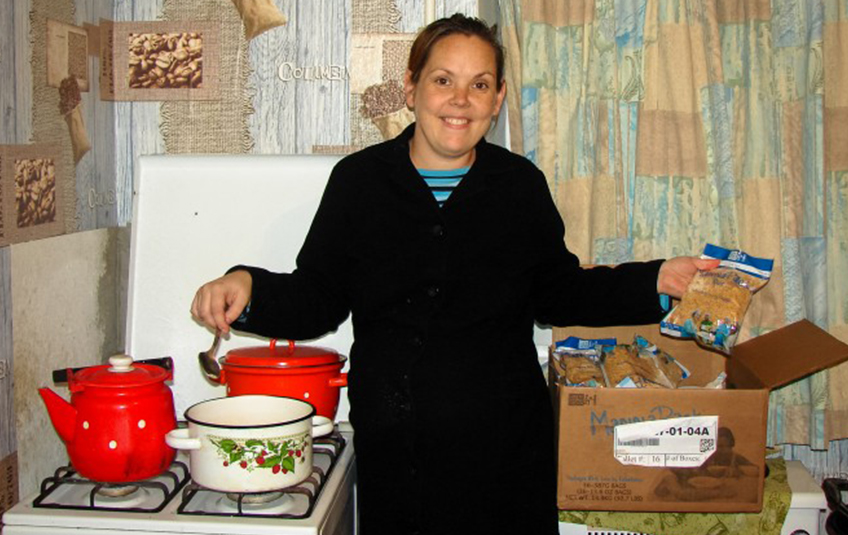 Valery and Anna were living close to where the violence erupted in eastern Ukraine. Valery took his pregnant wife and two children to a different village. While a bit safer, their new home was still only five kilometers from some of the heaviest fighting. Valery was unable to find a job and grew more discouraged.
Mission Eurasia and their partners learned of the family. They visited the town with meals and care packages. Filled with gratitude, Anna immediately began cooking the FMSC meals for her children.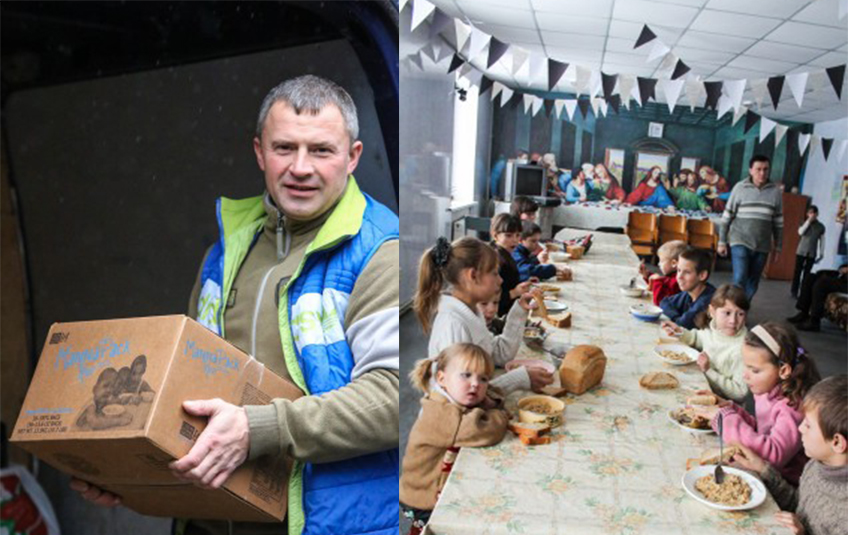 "Not only was this family filled with a delicious meal," Mission Eurasia reports, "they were also reminded of God's great love and provision, even in the midst of darkness around them."
Sergey Rakhuba, President of Mission Eurasia, wrote in an update, "I hope you will be encouraged to know that your partnership is making an eternal difference in hundreds of thousands of lives in my struggling homeland. Thank you again for standing with us to impact Eurasia for Christ."
Related Items