The Feed
Stories of Feeding God's Children Hungry in Body & Spirit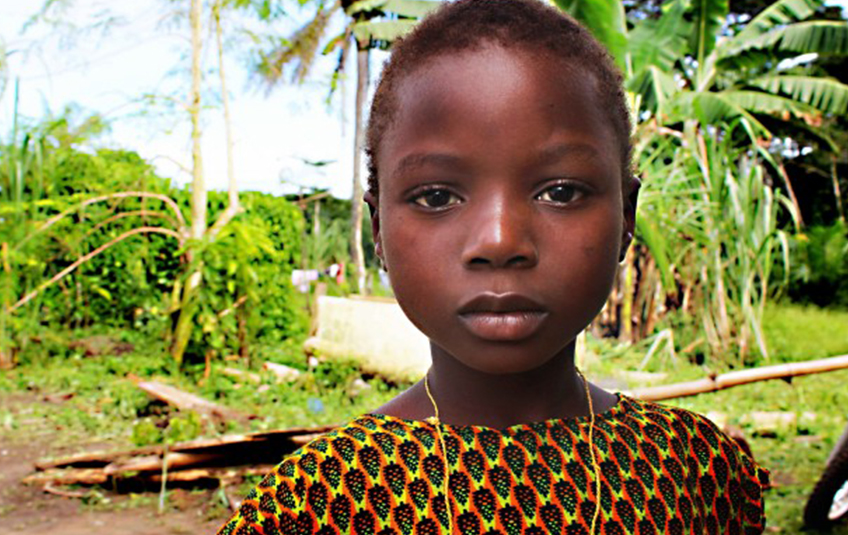 A Food Crisis Emerges in West Africa
"The Lord is a refuge for the oppressed, a stronghold in times of trouble." – Psalm 9:9

The race is on to save lives in West Africa. Ebola is still wreaking havoc in Liberia, Sierra Leone and Guinea, but amid this crisis looms an even bigger problem—hunger.

Whole communities of farmers have been either wiped out by Ebola or quarantined. Crops lie abandoned. An entire planting season will be lost. Without a harvest, West Africa will have no food.

"As the disease continues to affect so many in West Africa, an additional crisis is arising…the lack of food." – Chris Dudley, disaster services response director with FMSC's partner Convoy of Hope

Musu is 8 years old (pictured left). Her mother, a health care worker in one of the hardest Ebola-hit areas in Liberia, contracted the disease while caring for victims & died. Musu was suddenly an orphan, left alone to fend for herself.

Thankfully, a church affiliated with our partner International Children's Fund heard about Musu's situation and took her into their care—she now receives nutritious MannaPack™ meals daily.

Musu's story is not the first. Or the last. It is being told over and over again.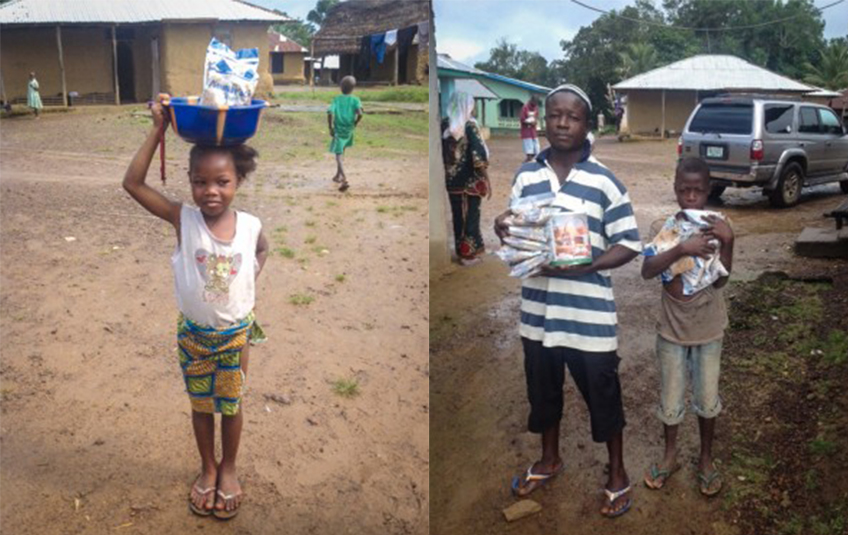 Ebola has taken a toll on the women of West Africa. They are on the frontlines, courageously bearing the brunt of the disease—they selflessly care for the sick at home and in overcrowded health clinics.

Mothers continue to fall ill and die, leaving their children alone, without help and without hope.

Please pray for the children who have lost everyone they know.

Because of your servant heart, FMSC is able to respond immediately. More than 8 million meals have already been delivered to West Africa.

We expect food needs to intensify in the coming months. We are working closely with our partners to get MannaPack meals into their hands immediately.

In the midst of chaos and crisis, our partners are banding together to reach many towns that have been quarantined—and children like Musu who are in the most heart-wrenching situations.

Mark Gaither, of FMSC's partner Global Aid Network (GAiN), says, "People who receive aid often ask, 'Why are you doing this? Why are you risking your life to help me?'

GAiN's response is, 'I'm doing this because I work for a Great Physician, and His name is Jesus. He has told me to bring you this aid.'"

What a powerful statement. This is truly the core of FMSC.
Subscribe to The Feed
A couple times a month, we'll send stories of hope to your inbox.
Related Items