The Feed
Stories of Feeding God's Children Hungry in Body & Spirit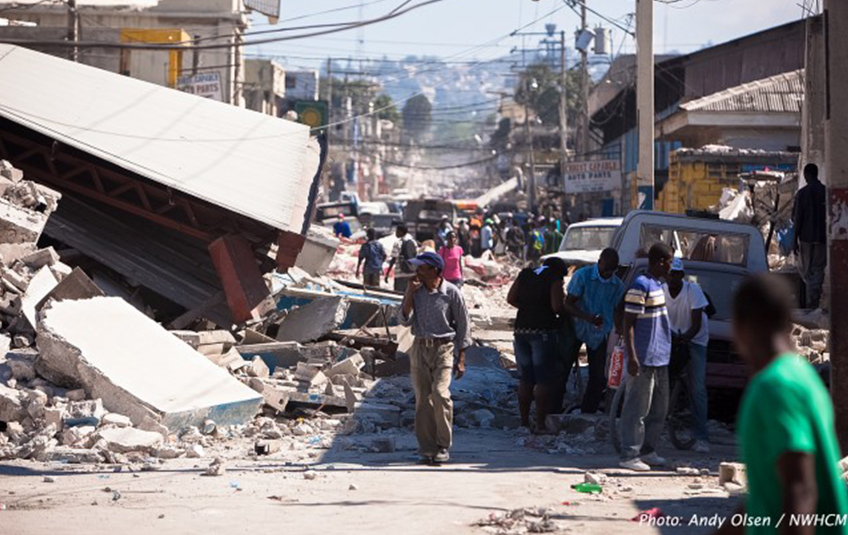 The Day Haiti Was Shaken
January 13, 2015
Guest Author
Junior Obrand is Feed My Starving Children's regional program coordinator for the Caribbean.

January 12, 2010, was a cold winter afternoon. My friend Jim sent me a text, "I am so sorry. Praying that your family is safe."

I was clueless to what he meant. I thought he had sent the text by accident. A few minutes later, my phone rang.

"Are you watching TV?" asked Jim with a shaky voice. "Your country has just been hit by an earthquake. Do you know what an earthquake is?"

Those words scared me, but I still didn't understand. Later that afternoon I finally realized what had happened.

It seemed every TV channel covered the Haiti earthquake. I felt like my stomach was being punched, my hands tied behind my back. Helpless.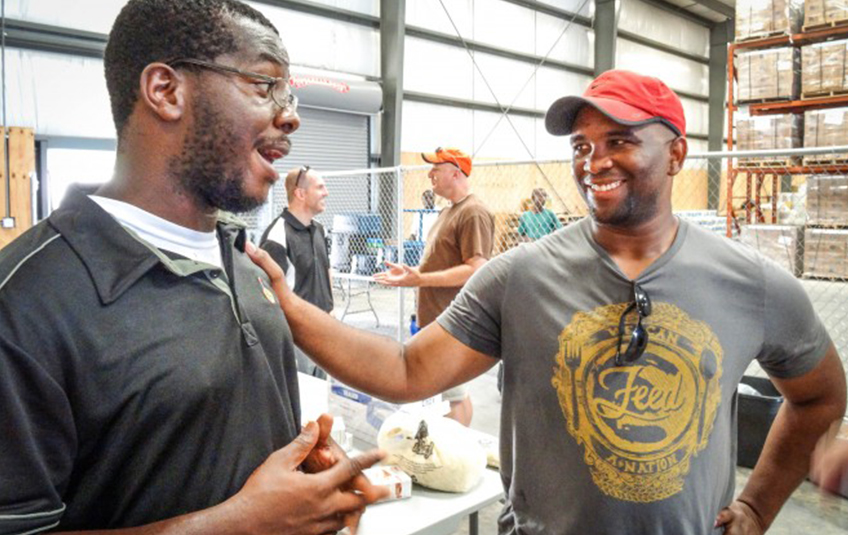 Before moving to the United States, I lived in Port au Prince for 11 years.

My mother, nine siblings, dozens of cousins and friends lived there. For the next 72 hours, I was unable to reach them.

All phone lines were down. For days, I couldn't sleep or eat. I was desperate for news from my family, but afraid to know what had actually happened.

Watching TV had never been so personal. The scene of a destroyed Port au Prince was synonymous to a horror movie.

The neighborhoods and school buildings that were turned into piles of rubble were all too familiar. My former high school in Laplaine. My English institute in Delmas. The school facility where I received my final Baccalaureat exam in Turgeau.

I spent hours asking God, "Why? Why Haiti? Why my country?" A poverty-stricken nation. A fragile political system. A shaky economy with unemployment over 70 percent.

A country where having three meals a day is viewed as a luxury –where so many children die of malnutrition. A country with no infrastructure in place for such a disaster. Why? Only God knows.

In the afternoon hours of January 13, one of my numerous phone calls to Haiti was answered. "Alo, nou la. Potoprens Kraze. Pa gen Potoprens anko," said my cousin Katia."Hello, we are alive. Port au Prince is gone. Port au Prince is no more."

I learned all of my immediate family had survived the monster 7.0 earthquake. I was relieved, but my heart grieved. So many Haitians had disappeared. Forever. Gone.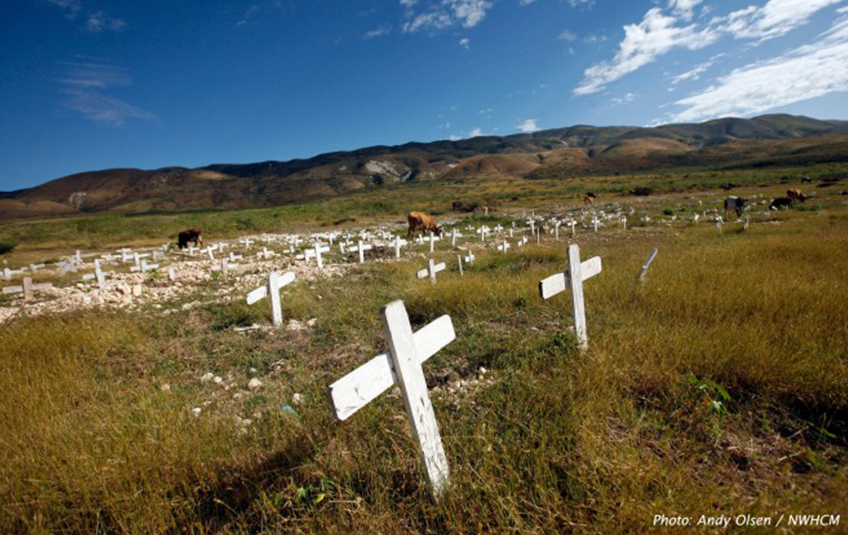 In the following weeks, I was in awe of the support I received from people who barely knew me and complete strangers. My mother's house—where I grew up—was damaged by the quake.

Several thousand dollars was contributed toward the repair. I am forever grateful.

My first trip back to Haiti was in early March 2010, less than one hundred days after the quake. Port au Prince had been disfigured. A new Creole word had been formed, "Tent." Everyone needed a tent.

Other words were born out of the tragedy, as well. "Goudou-Goudou" (pronounced Goo-doo-Goo-doo), meaninga rumbling sound of something very heavy, became the new word for "earthquake."

In 2012 I joined Feed My Starving Children (FMSC) in their effort to make sure that children don't go hungry. This has allowed me to help Haiti and see the country through a new lens.

As a native of Haiti, I know what it's like to grow up experiencing hunger. One of Haiti's undisputable needs is food.

Since the 2010 earthquake, more than 285 million FMSC meals have been donated to Haiti. If basic necessities such as water and food are not met, long-term help is not possible.

Haiti has made considerable progress over the past five years. The tourism sector is gaining new life. An international airport in northern Haiti was inaugurated in late 2014.

According to the Minister of Haitian Tourism, there has been a spike in the number of people visiting Haiti.

Thanks to a new government program called Program for Free and Compulsory Universal Schooling (PSUGO), more children have access to education. The number of people living in tents has also significantly decreased.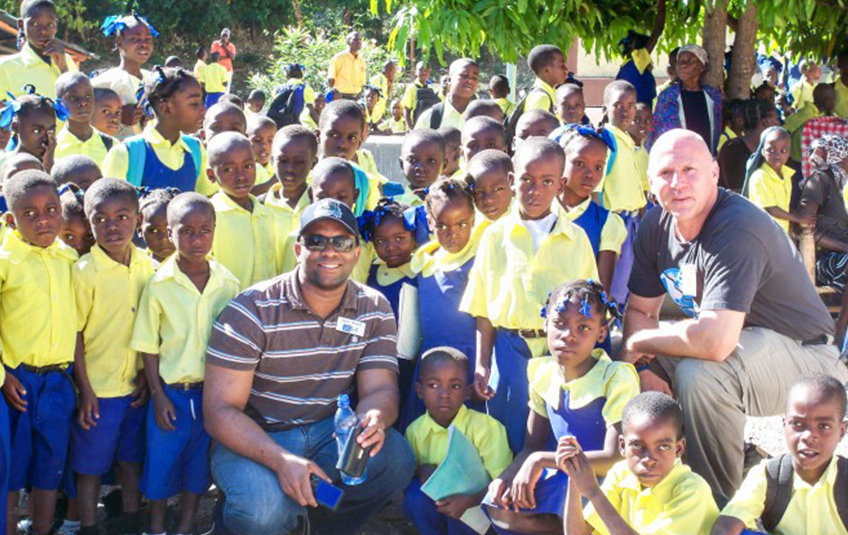 Though it remains difficult to understand this catastrophe—one that took the lives of 250,000+ people in less than a minute—I am optimistic that a new Haiti is possible.

Throughout the past five years, I have witnessed considerable changes. Hope is evident. Resilience will prevail. A Haitian proverb says, "Espwa fe viv." Hope makes one live.

Today is a somber day for Haitians everywhere. Please take a moment to pray for the victims and families of this tragedy that forever changed a nation. Haiti still needs you.

Thank you for supporting Haiti through FMSC. God is good.
Subscribe to The Feed
We'll periodically send stories of hope to your inbox.
Related Items