The Feed
Stories of Feeding God's Children Hungry in Body & Spirit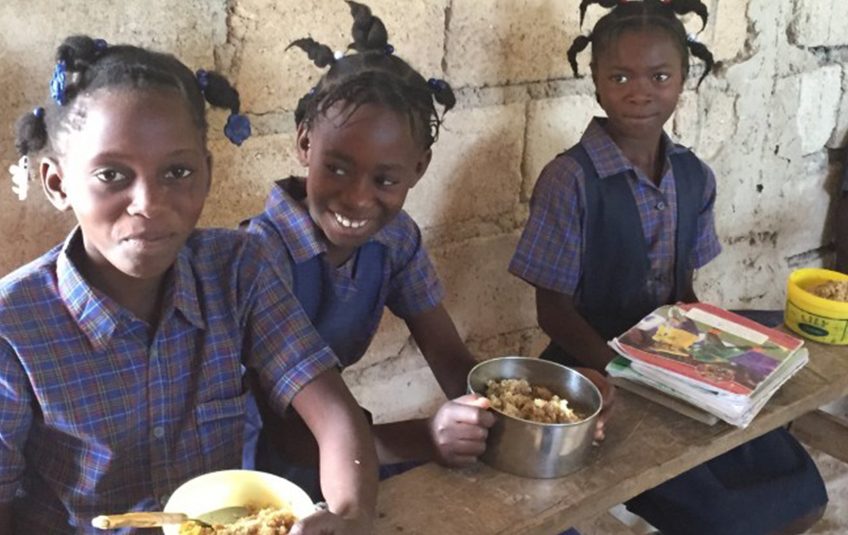 In Haiti: Daily School Meals Improve Grades
On a recent trip to a school in Haiti, Sharon Olwig of God's Ministry in LaGonave, Inc. went from classroom to classroom and saw kids with huge smiles on their faces.

They were eating FMSC meals and socializing.

"It was just like what I felt should normally take place in a grade school cafeteria here in the states," she said.

After serving the morning meal, teachers reported more attentive students and a better school atmosphere.

After one year of eating MannaPack™ meals, overall grades at that school jumped from 63 to 95 percent!

"This amazing increase proves what we were sure to be true," Olwig said. "These children do want to learn and are very capable of it, but proper nutrition must be present."

A daily meal at school helps kids concentrate on learning rather than their growling stomachs.

Hot lunches reduce school dropout rates by 200-300 percent in developing countries, according to the World Food Programme.

Read more about why school meals are vital and how YOU can help bring HOPE to hungry kids.

Subscribe to The Feed
We'll periodically send stories of hope to your inbox.
Related Items