The Feed
Stories of Feeding God's Children Hungry in Body & Spirit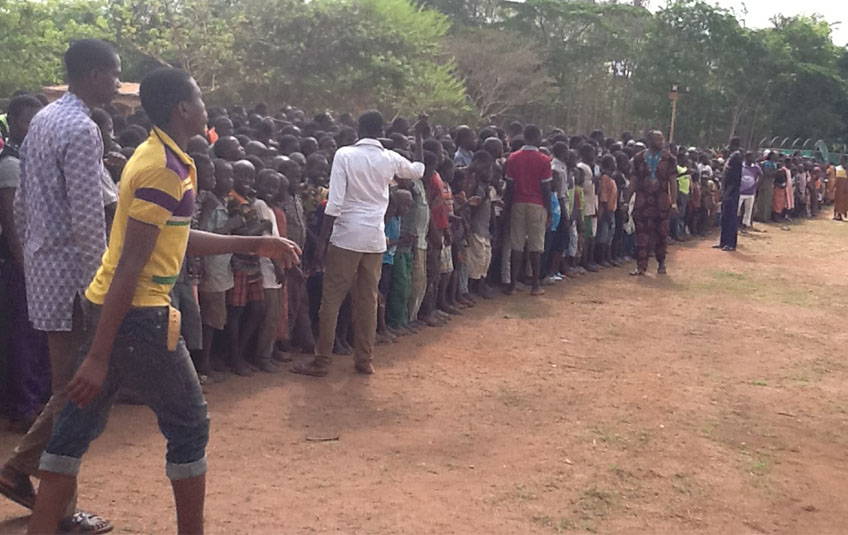 Nigerians Fleeing Boko Haram Receive MannaPack Meals
"He defends the cause of the fatherless and the widow, and loves the foreigner residing among you, giving them food and clothing. And you are to love those who are foreigners, for you yourselves were foreigners in Egypt." Deuteronomy 10:18-19

A group of people who fled the Boko Haram in Nigeria just received their first shipment of MannaPack™ meals.

The food was distributed in a camp for internally displaced persons.

Internally displaced persons (IDPs) are similar to refugees, but have not crossed an international border when fleeing their homes. Refugees are people who have been forced to leave their country "owing to a well-founded fear of being persecuted," according to the 1951 Refugee Convention.

At least 17,000 have been killed and 2 million have fled their homes since Boko Haram launched an insurgency in 2009 to carve out an Islamic state in north-east Nigeria, according to news reports.

More than 2,000 Christians and Muslims live in this Nigerian camp for the internally displaced. Many of them are children that have been orphaned or separated from their parents.

Thank you for providing HOPE. Please continue to pray for these children!

Subscribe to The Feed
A couple times a month, we'll send stories of hope to your inbox.
Related Items