The Feed
Stories of Feeding God's Children Hungry in Body & Spirit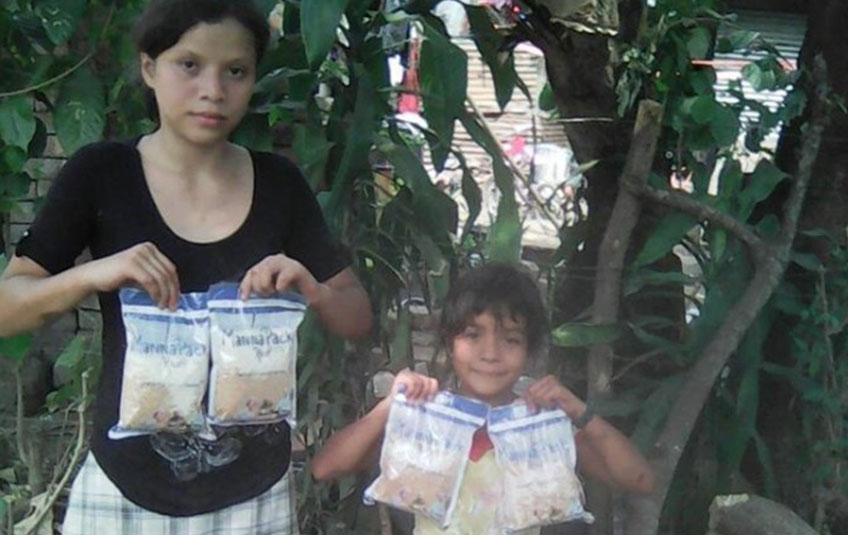 Providing Hope in El Salvador
Kimberly, 10, and Margarita, 6,were being raised by their mother, but recently became orphans when she was tragically killed.

The two girls have moved in with their grandmother who cares for more than six grandchildren. She sells fruit on the streets of Izalco, a poor village in El Salvador. Because the village is so poor, she does not sell much.

But Kimberly and Margarita receive MannaPack™ meals five times a week through our partner Loving With Mercy Ministries.

"Thanks to the Lord and thanks to you, these two girls can have hope in their lives and be part of a family in Christ that has received them with love and food," Loving With Mercy Ministries said.

Despite this blessing, things are still hard for Kimberly and Margarita's grandmother. Due to drug trafficking, El Salvador has the highest murder rate in Central America, according to the United Nations.

Please pray for this sweet family and others that have seen so much heartache.

Other Stories of Hope from El Salvador

o Rocio's Story
o Omar's Story
o Sustainability in El Salvador

Last year, FMSC shipped more than 12 million meals to seven partners in this country where 36 percent of people live below the poverty line.

Thank you for providing HOPE to this family and others who are suffering around the world.

Subscribe to The Feed
A couple times a month, we'll send stories of hope to your inbox.
Related Items