The Feed
Stories of Feeding God's Children Hungry in Body & Spirit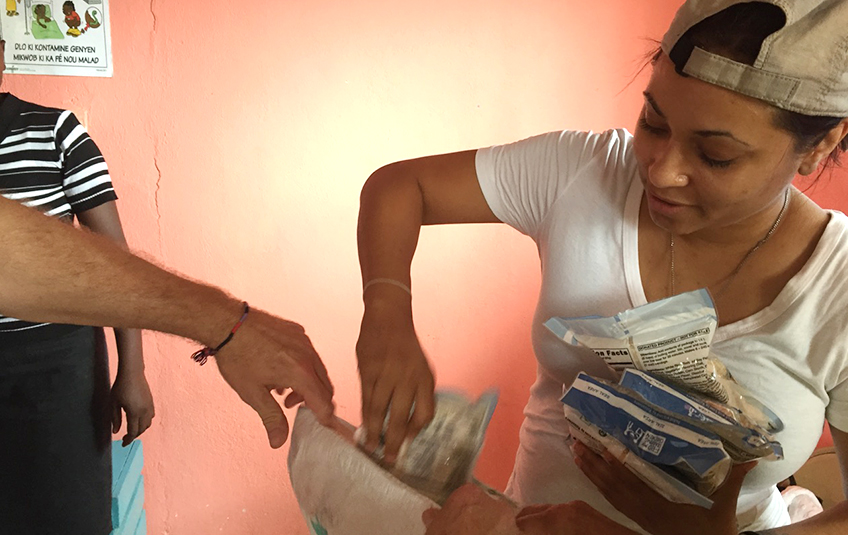 The Undoing
July 20, 2016
Guest Author
Christiana Coleman was exposed to FMSC through a MobilePack™ event in Duluth. She recently went to Haiti with FMSC and shares her reflections here.

"Blessed are the meek, for they will inherit the earth." — Matthew 5:5

I recently returned from an FMSC mission trip to Haiti. It. Was. Everything.

The trip challenged every aspect of me: my heart, my mind, my faith, my body, my patience, my soul. God opened my heart, undoing years of work I spent building up walls, and tore down my (unwanted) sense of entitlement.

I also learned it was a most special trip for all involved, the first of its kind. Not only was it the first Haiti trip open to the general public, but it was also the first time FMSC was to visit some of the smaller partners: the 3D partners that can't take a whole container of food.

We visited seven partners over the course of four days. It was all you could imagine. Joyous, hilarious, heartbreaking, overwhelming, eye opening, tiring, inspiring and anything else you can think of.

One of the things that struck me was when we were sharing our thoughts about the day. Someone mentioned something about undoing what was done back home.
An undoing.

I took that to heart, and the next day we visited Children's Health Ministry, a clinic that services moms and their babies.
The moms would come into the room with a piece of paper with a number on it, and that was the number of MannaPacks we were to give to them.

We opened the boxes that volunteers, thousands of miles away, worked tirelessly to pack with love. We undid all their hard work so the FMSC mission could actually do what it intends to do.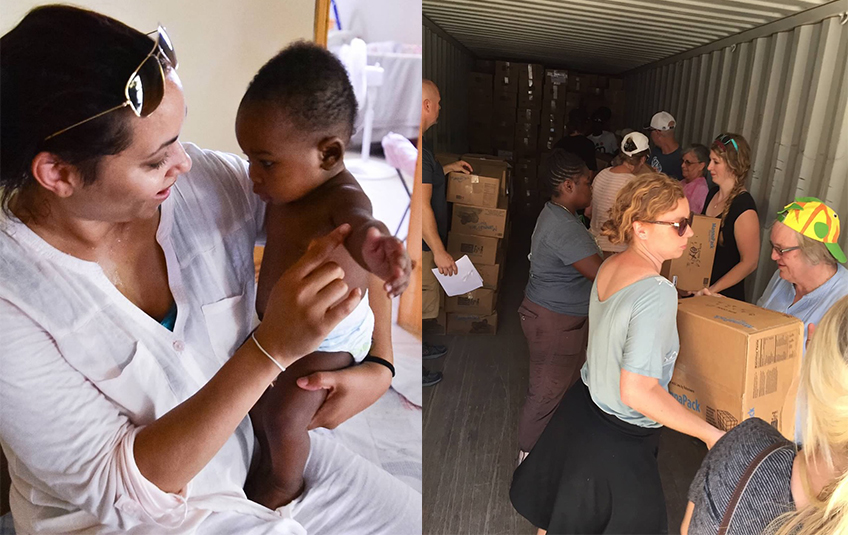 I met a 10-year-old boy named Jean Claire, who stole my heart when we were at Grace So Amazing in Mirebalais.

We could not give him food because he wasn't with the farmers we were there to serve.

I was so worried about him when I found out he was an orphan, and it tore me apart to have to leave him with nothing. I prayed and prayed for him, and found out only a week after my return to the States that Grace So Amazing is now signing him up to receive food. God has broken that chain for Jean Claire.

Andy is a teacher we met at Talie's Youth Center, an after school program. He prayed to God to figure out how to help the kids in his town, and he said he was walking through a field and found an FMSC box, realized it was the answer to his prayers, called FMSC and now has 65 kids a day eating MannaPack meals. Wow!

We visited an orphanage that FMSC partner, Chances For Children supports, and the children were so excited to sing for their American friends, despite living in conditions most Americans would consider deplorable.

We may be rich in a material sense, but the Haitian people are rich in spirit. They began to undo how focused I used to be on trivial matters, like buying another outfit or having a tile back splash.

They told us you could not go to Haiti and come back the same person. They were right.

In the end, the Haitian people did so much more for me than I could ever do for them. Their stories of hope and courage challenged my faith for the better. I saw God working more in the four days in Haiti, than I usually do in a year in the States.

I could go on and on. This was the tempo of the undoing. Relentless. Powerful. Beautiful.

I got to see the FMSC food in action, saving and changing lives everywhere we went.

Thank you FMSC for fulfilling a life-long dream of mine, and opening my eyes to those in need.

Learn more about FMSC mission trips HERE. Space is limited.
Subscribe to The Feed
A couple times a month, we'll send stories of hope to your inbox.
Related Items