The Feed
Stories of Feeding God's Children Hungry in Body & Spirit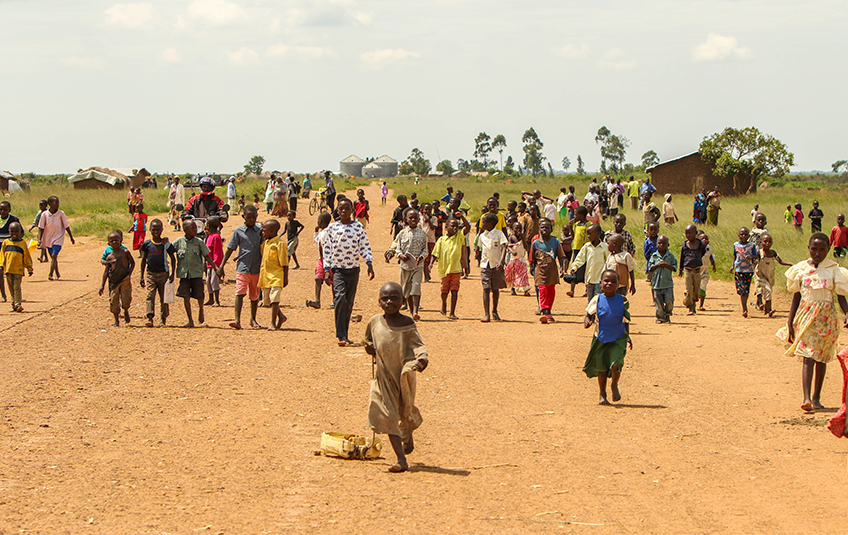 Amid a refugee crisis, HOPE
UPDATE: After publication of this post, the U.N. Refugee Agency announced that the number of forcibly displaced peoples has hit a record high of 65 million from 59.5 million just 12 months ago.

Close to 60 million people worldwide are forcibly displaced. Let that term sink in. Forcibly displaced.

"Forcibly displaced" is more than a term for refugees, internally displaced persons and stateless persons. "Forcibly displaced" is 60 million heart wrenching stories.

When I hear the term, I feel a quickening in my pulse and a need to share the stories I've been told.

Here is one such story from James, a leader of a Sudanese church in Wheaton, Illinois:

"There was militia and they went to our village. They killed them all. They burned all houses in the area. They took all the cow we have. Everything we have they took it away from us."
Forcibly displaced.

"We never been free. We NEVER been free. They say we lost 2 million, but it was more than 2 million. Who count them? Who see them? We never see the world to step in."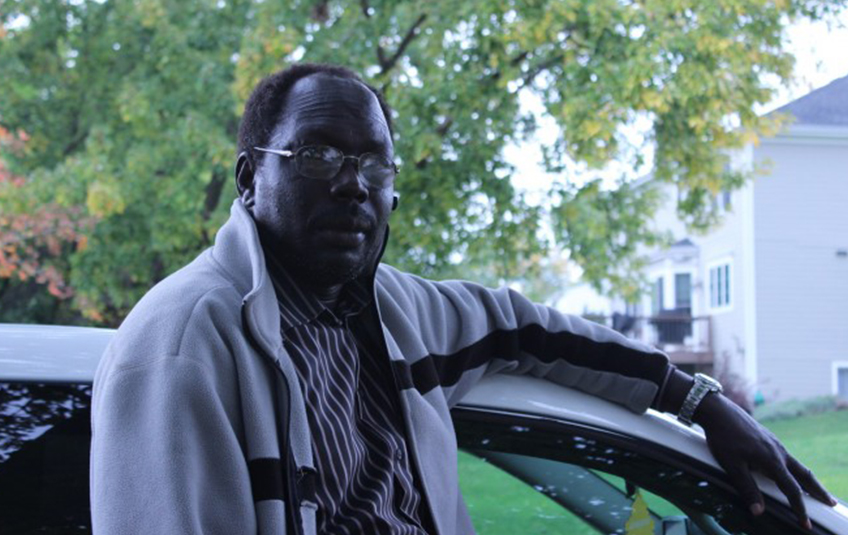 What James and his family had been through is unimaginable, but sadly, millions of people around the world don't have to imagine it. They lived it. Many are still living it.
Now, more than ever, children are being affected by the refugee crisis.
Last year, 51 percent of refugees were under 18 years old. This is the highest figure for child refugees in more than a decade, according to the UNHCR.
Feed My Starving Children meals reach many refugees worldwide. Our partners work tirelessly to bring nutritious meals and clean water to families and children in need.
The Worst Humanitarian Crisis of Our Time
Since the Syrian conflict began, more than 11 million people have been killed or forced to flee their homes, according to MercyCorps. It has been called the worst humanitarian crisis of our time.
The U.N. predicts there could be 4.7 million registered Syrian refugees by the end of this year.
Recently, we brought you a story about a group of students who brought MannaPack Rice™ to Syrian refugees in Macedonia. We are happy to report that Syrian and Iraqi refugees in Iraq are also benefiting from nutritious, life-saving meals.
In the past two years, FMSC has shipped more than 1 million meals to Iraq for Iraqi and Syrian refugees. These shipments have gone through two different partners, Reach Now International and World Help.
Not Forgotten
Our meals are primarily being used in refugee camps in Kurdistan and in villages in Iraq.
We do have other direct partners working in the Middle East with refugees as well, but they have not sent our food as a part of their relief efforts.
While much of the attention in Iraq has been given to meeting the needs of refugees in easily accessible refugee camps, those outside of these camps have been overlooked despite their great need, FMSC partner World Help said.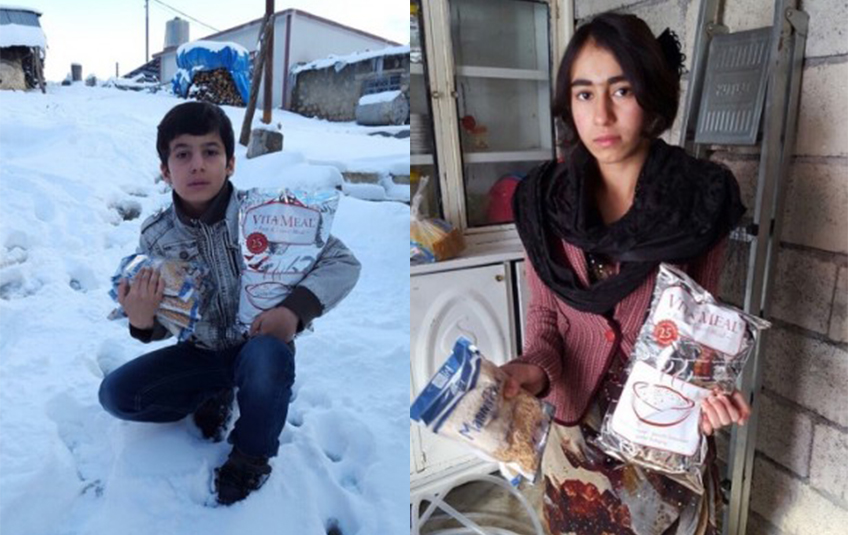 A very long and harsh winter left rural, hard to reach mountain villages lacking basic necessities.
"Because of the generosity of FMSC, we were able to reach these villages for the first time, providing for a group of people that had been neglected for far too long," World Help said.
One 31-year-old man expressed the timeliness of this donation.
"It helped us feed many handicap children, [and] old people [who] don't receive the right care…God bless you all for helping us. It really came at the right time in such a harsh winter."
Join us in a prayer from the Lutheran Immigration and Refugee Service
Our Gracious Lord,
There are many in Your world today who have been forced from their homes by persecution and violence.
Keep them in your constant care, and bring them to a place of safety.
Be the Good Shepherd to refugees who are in flight. Guide them to the green pastures of safety.
Be the Everlasting Father to refugees who have lost home and loved ones. Lead, protect and provide for them.
Be the Great Physician to refugees who are suffering. Grant them healing and hope.
Be the Hiding Place to refugees who are languishing in camps. Shelter their souls as well as their bodies.
Be the Deliverer to refugees who have been able to return home. Restore their lives so that those who have sown in tears may reap in joy.
Be the Wonderful Counselor to refugees who have been resettled. Help them find their way in a new land.
Be the Giver of all good gifts to those who serve refugees. Empower them to do justice and love mercy and walk humbly with You.
Be the Lord of lords to all the earth, that those who rule would do so in justice and righteousness, and no one would have to become a refugee anymore.
We ask these things in the precious and powerful name of Jesus.

Amen.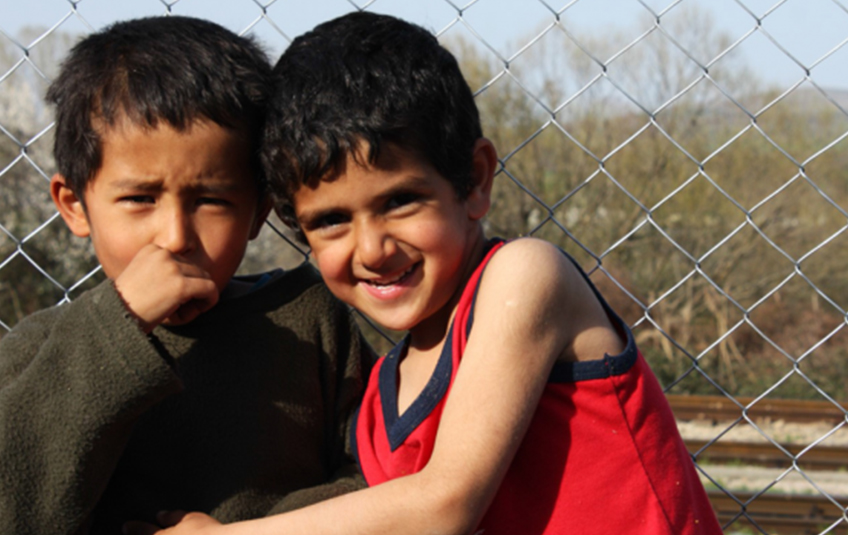 Subscribe to The Feed
A couple times a month, we'll send stories of hope to your inbox.
Related Items