The Feed
Stories of Feeding God's Children Hungry in Body & Spirit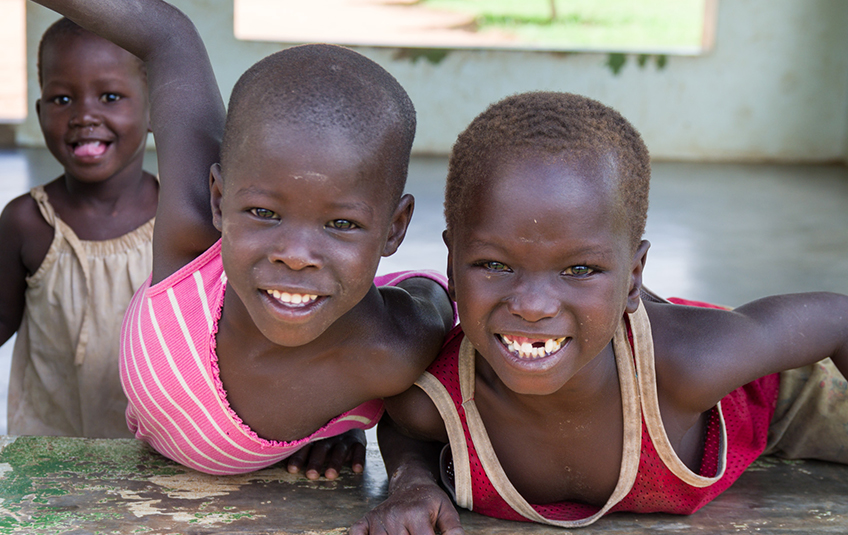 A Safe Place to Eat, Play and Learn About Jesus
March 2, 2016
Guest Author
More than 400 kids come to Smile Africa every day to eat, play and learn about Jesus. The compound is part of Hope 4 Kids International, one of Feed My Starving Children's partners in Uganda.

We are so grateful to be able to share some reflections and photos from Ivana Pacion from Hope 4 Kids International:

These kids are incredible. They literally have nothing, but they have something that many of us spend our whole life in search of. We've never seen such happy kids.

They can't wait to hold your hand, walk you around, they are so curious and precious. They absolutely LOVE having their picture taken!!

Even on the long road-trip from the airport to our hotel, we were greeted with smiles and waves, kids running towards the bus just wanting to welcome us to their beautiful country.

After we got home looking at the pictures, I asked Ray, my husband, if he ever saw one single toy while in Uganda. Neither of us did. Can you imagine that – not a single toy for these African children.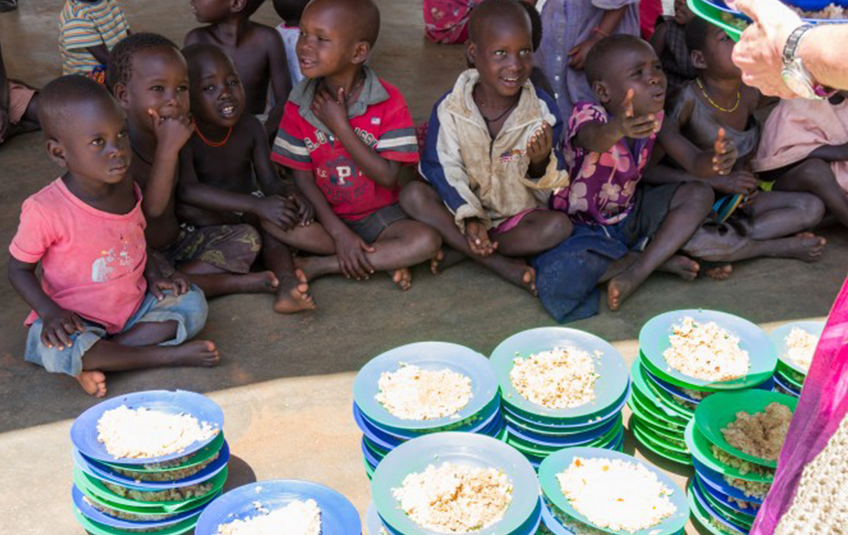 Our kids here get bored of their 'favorite' toy after a few days and are ready to move on to the next. We saw kids playing with dirty inner tubes from bike tires or rusted out wheel barrows. Just reflecting now brings tears to my eyes.

The pictures were taken at Smile Africa, lovingly called 'The happiest place on Earth'. The reason that we call Smile Africa the happiest place on Earth is because this is a safe and loving place that more than 400 kids come together everyday to eat, play and learn about Jesus.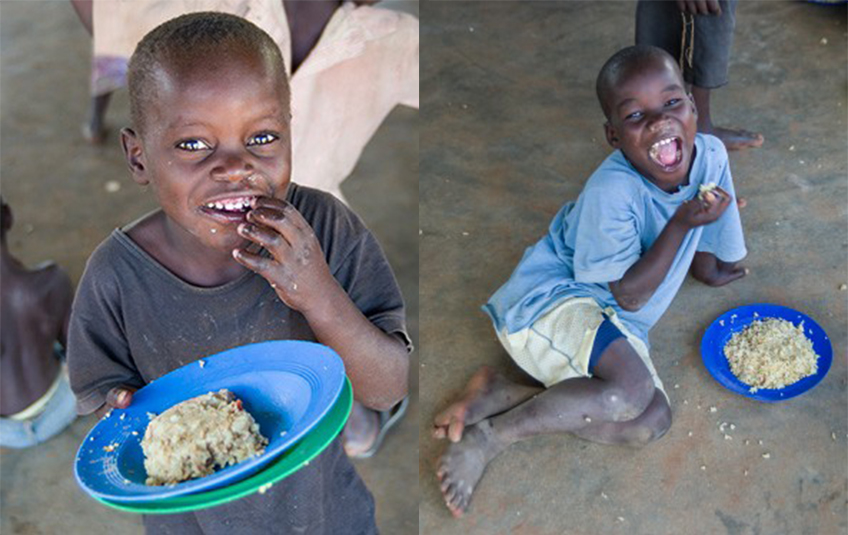 As soon as we walk in the Smile Africa compound, all you hear is children laughing and playing… like heaven, heaven for children.

Pastor Ruth, founder of Smile Africa, oversees the feeding and well being of the children. She also has a division for at-risk-babies who receive nourishment with the MannaPack Potato-W.

There is an incredible amount of love in this place. The kids come each day for their FMSC meal — the only meal the majority of these children will receive.

Thank you for putting a smile on these precious kids' faces!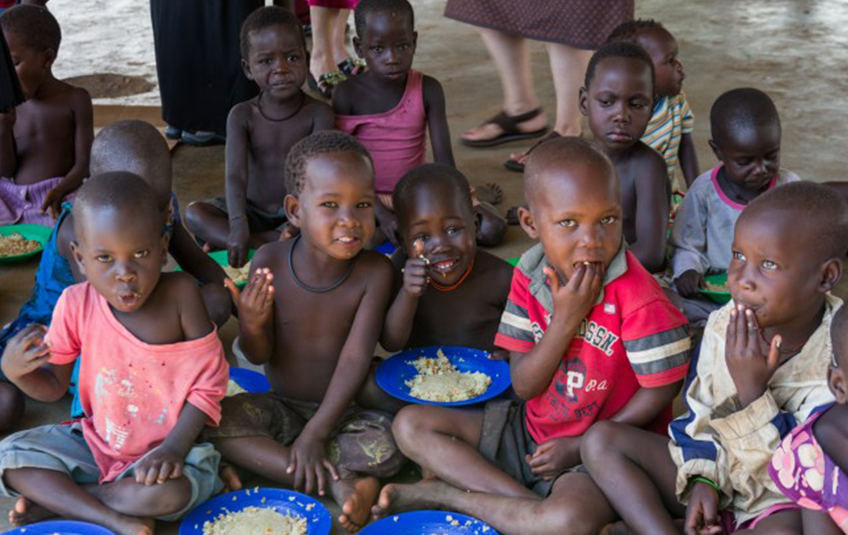 Subscribe to The Feed
A couple times a month, we'll send stories of hope to your inbox.
Related Items