The Feed
Stories of Feeding God's Children Hungry in Body & Spirit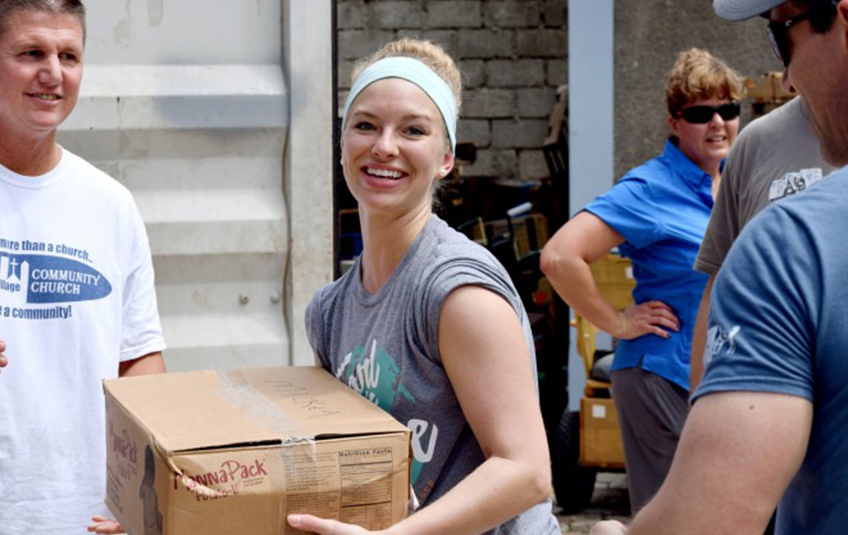 'Coincidence? I Think Not'
Kristen Tersteeg is a graphic designer at Feed My Starving Children. This post was originally shared on her blog.

"In Him we were also chosen, having been predestined according to the plan of Him who works out everything in conformity with the purpose of His will…" -Ephesians 1:11

This post is part two in a series of reflections by Feed My Starving Children employee Kristen Tersteeg after a recent trip to Haiti. Read the first post HERE.

What is that crazy, random, moment or thing that led you to be exactly where you should be? Can you pinpoint it? When you look back at the series of events that placed you where you are, they may seem so coincidental.

But that crazy, random string of events, people, places and things were orchestrated by God.

When you stop and think about that, you realize that your life is in the hands of someone who knows what you need before you can even ask for it. Someone who knows who you are to the core. Someone who knows what you need more than you ever will and who gives it to you at the exact time you need it. AND it fits into His perfect plan. That's a pretty awesome thing.

Every night in Haiti, we had a time to debrief and worship together as a team. Our FMSC leader, Andy Carr, shared that the reason he got to FMSC was because of…bananas.

Bananas? With a puzzling answer like that, you can't help but stop and try to figure out what got you to the exact place you are.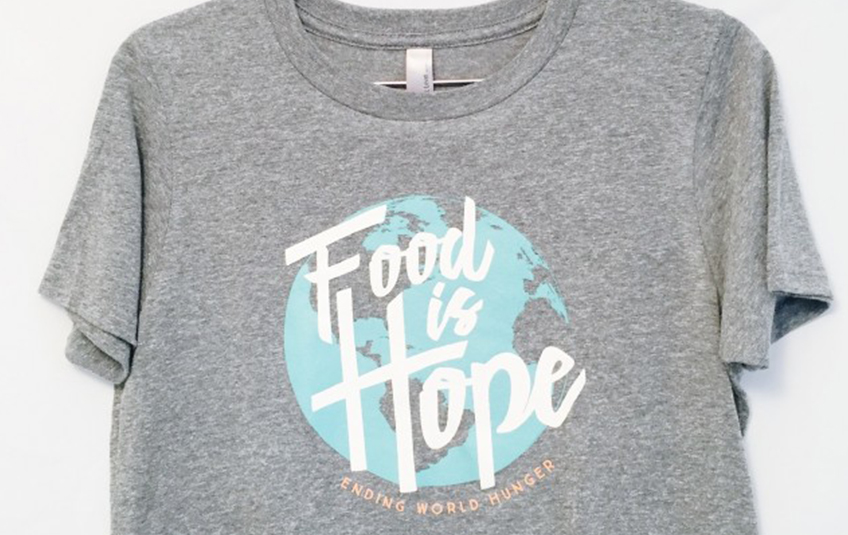 In Haiti, everyone from our group leaders to our food-distribution partners to the children we played with, had an incredible story — an unimaginable narrative that just wouldn't make sense without God's orchestration. It's truly amazing to see how God has used job loss, natural disasters, orphans, hunger, addiction, unexpected relationships and bananas to lead His people back to Him — which is exactly where they are supposed to be.

My "bananas" started with chaperoning my cousin's 10-year old birthday party at FMSC. I walked through FMSC's MarketPlace and saw T-shirts with neat designs on them. Knowing FMSC runs on donations, I wondered if I could donate a design.

Little did I know, God had a plan for me to be a designer at FMSC. One of my first projects working there — designing the $50 donation tee.
Coincidence? Nope.

In hindsight, I can see that these events were not so coincidental. These events led up to me sitting in Haiti with a team from Feed My Starving Children.

And God wonderfully orchestrated every moment of this life-altering experience. Because of this trip, I feel different in the best way. God showed me that He is in control and I am exactly where I am supposed to be.
What are your "bananas"?


Subscribe to The Feed
A couple times a month, we'll send stories of hope to your inbox.
Related Items