The Feed
Stories of Feeding God's Children Hungry in Body & Spirit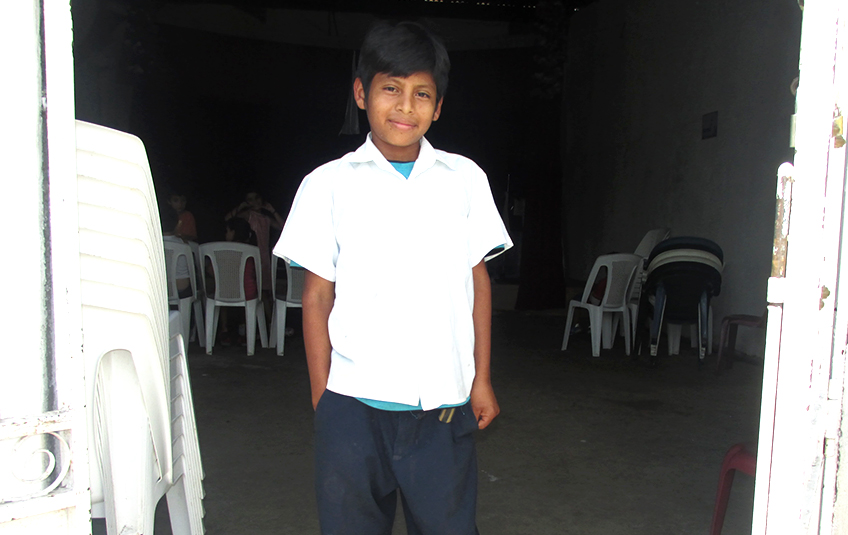 Jose's Story
José is 11 years old and in the third level of primary school. His father milks cows at a cattle farm and his mother stays at home to care for the family.
Our partner OrphaNetwork sent us Jose's story in his own words:
"I live in a community that is one hour from Las María [Nicaragua]. Every morning, I walk to school with my younger brother. We come to the church to eat lunch and then walk another hour back home.

Before I started coming to the feeding program, my parents both taught me about Jesus Christ, but I did not pray and I did not read the Bible.

I have been attending the program for one year now and during this time I have learned to pray, Pastor Leonidas has taught me how to read the Bible, how to worship God, and we are always reminded to be good kids.

The meals I eat here are very helpful because they give us a lot of energy for our trip home and to work on my lessons in the evenings.

My family and me are excited about this feeding program because it feels good to know people care about us."
Hope for the Future
"Actually, I'm not sure yet what I want to be when I grow up, but I think I would be a good pastor. I would teach about God and I would help the children the same way my pastor is helping me now." 
Subscribe to The Feed
A couple times a month, we'll send stories of hope to your inbox.
More stories of hope