The Feed
Stories of Feeding God's Children Hungry in Body & Spirit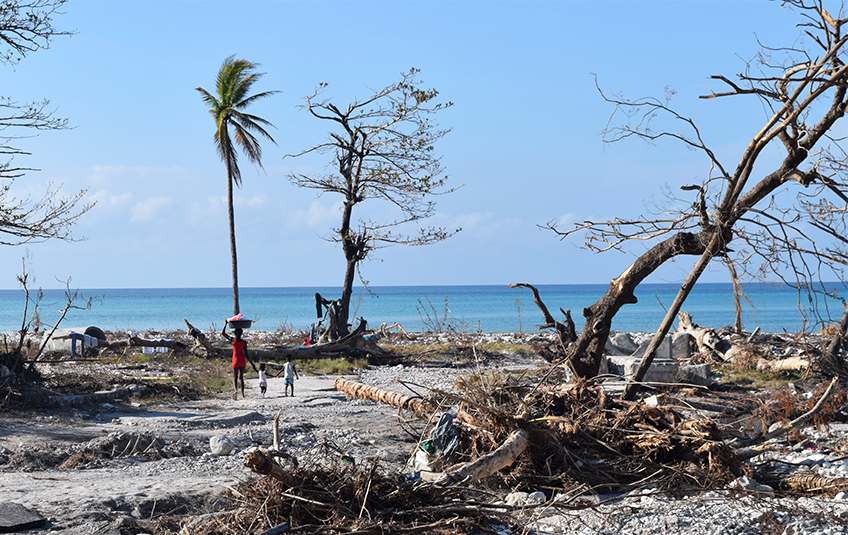 'What I Saw in Haiti was Truly Devastating'
"When I came back (from Haiti) I could not explain it. Everything you see in pictures or anything you see on video, it's just a small fraction of what's going on...everything you see in a picture, for it to make sense, you have to multiply it in your brain by at least 100,000."  

That is our Regional Program Coordinator, Junior Obrand's, impression from his recent trip to Haiti to assess Hurricane Matthew needs.

He recently joined our CEO/Executive Director, Mark Crea, on Facebook Live to share stories from this trip. You can watch that video and see photos from Junior's trip below.

Please pray for our Haitian brothers and sisters. 

Our partner network in the Caribbean (Haiti, Cuba and the Dominican Republic) has requested nearly 15 million meals (55 containers of MannaPack Rice) to respond to Hurricane Matthew. As Mark Crea said in the video, this is just the first phase of our response. We expect this need to grow.

We will also be sending thousands of servings of MannaPack Potato-D to deal with the cholera outbreak.

For the next three months, 30,000 additional volunteers will be needed to produce the meals.

We anticipate the number of meals requested to increase as our partners continue to assess the needs on the ground and large partners officially make their requests.

Most of the meals requested are for Haiti, but Cuba and the Dominican Republic will each receive over one million FMSC meals designated for Hurricane Matthew relief.

Thank you for standing with us. We will continue to monitor the situation and keep you informed as we learn more from our partners.
Photos from Junior's Trip to Haiti
Subscribe to The Feed
We'll periodically send stories of hope to your inbox.
More stories of hope