The Feed
Stories of Feeding God's Children Hungry in Body & Spirit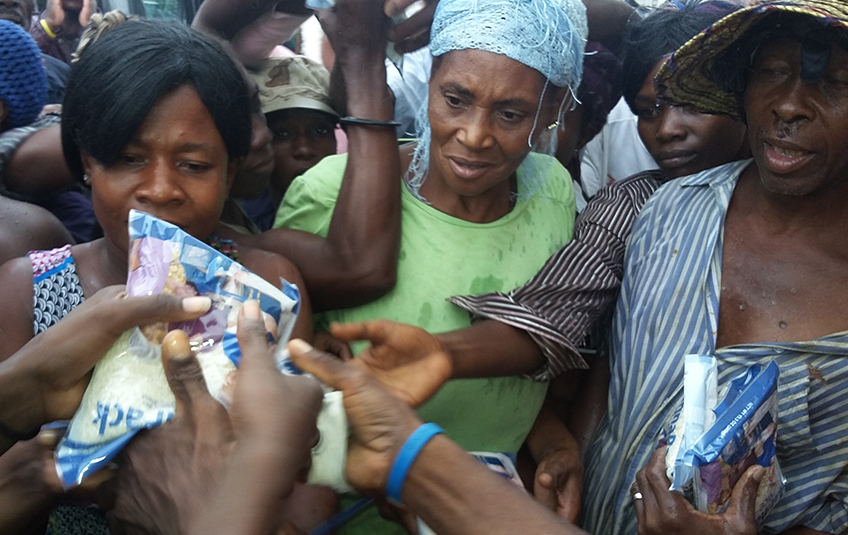 Hurricane Matthew: Pressing On
Matt Muraski is the VP of International Programs and Supply Chain for Feed My Starving Children.

"Not that I have already obtained all this, or have already arrived at my goal, but I press on to take hold of that for which Christ Jesus took hold of me. Brothers and sisters, I do not consider myself yet to have taken hold of it. But one thing I do: Forgetting what is behind and straining toward what is ahead, I press on toward the goal to win the prize for which God has called me heavenward in Christ Jesus." Philippians 3:12-14

When Hurricane Matthew hit Haiti, it became personal to all of us who have visited this island nation.

Faces of partners, friends, and families came to mind as we started to receive reports of the extensive damage that was occurring.

What became clear is that the resilient people we serve throughout the Caribbean -- Jamaica, Cuba, Haiti in particular -- would need help in order to press on with post-disaster recovery and restoration.

Pressing on with mission and ministry is what we are called to do here at FMSC.

We need to press on to help those afflicted by Hurricane Matthew as well as those remaining in the state of chronic poverty and hunger.

I believe that is how God has built us, to stay the course and contribute to an organization He can use to impact a hurting world through compassionate response.

He is with us in this pressing forward through our staff, donors, volunteers and partners: "and teaching them to obey everything I have commanded you. And surely I am with you always, to the very end of the age." -- Matthew 28:20

Please join us in praying for safety, comfort and recovery for those already afflicted by Hurricane Matthew and protection for those remaining in this storm's path (Bahamas and Southeastern U.S. coastal regions).

Thank you to all for being willing to answer your calling to "press on" in the mission He has called all of us to.
Editor's note: Hurricane Matthew tore through the Caribbean with 145 mph winds and torrential rain. In Haiti, homes were destroyed, bridges were washed out and several people died. The effects of this storm will continue to be seen. Follow Feed My Starving Children for updates.

Donate Now
Donate by credit card, bank account or digital wallet.
Subscribe to The Feed
We'll periodically send stories of hope to your inbox.
More stories of hope