The Feed
Stories of Feeding God's Children Hungry in Body & Spirit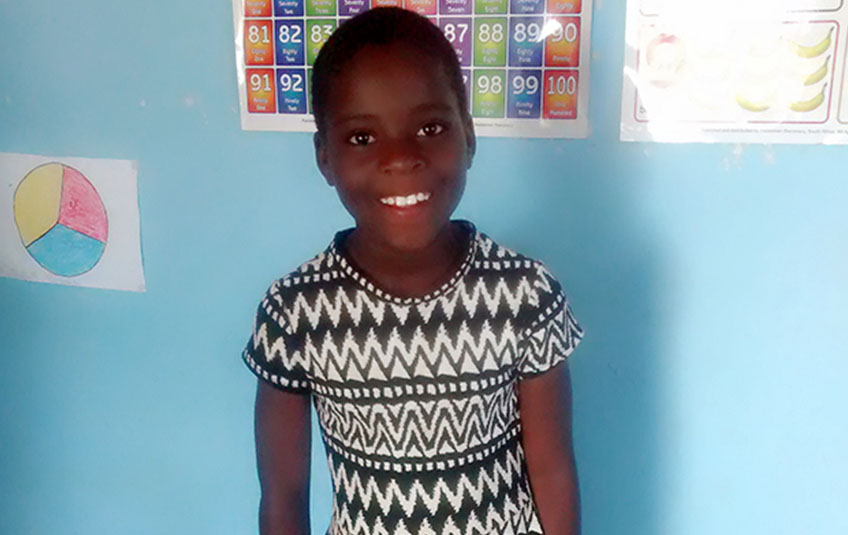 Hope in Swaziland: Sibonisile's Story
"There is surely a future hope for you..." --Proverbs 23:18
Sibonisile wants to be a nurse when she grows up. The shy and friendly 9-year-old girl suffers from seizures and wants to help other children who are sick.
She lives with her parents and grandparents in a brick house in Swaziland, Africa. Her father works in the sugarcane fields, but they still often don't have enough money for food and medicine. 
That's where Feed My Starving Children partner, Children's Cup, comes in.
This ministry established 38 CarePoints in Swaziland where missionaries provide FMSC meals, medical care, character development and education assistance to children in the community.

Sibonisile has been attending a CarePoint since she was 4 years old. It means so much to her because they give her a warm meal and that's where she found her friends, she said.

This sweet girl loves learning about the Jesus. One of her favorite Bible passages is where Jesus teaches that he is the vine and we are the branches.
"'I am the vine; you are the branches. If you remain in me and I in you, you will bear much fruit; apart from me you can do nothing.'" –John 15:5
She knows that God will always provide for her, she told the missionaries.

Children's Cup provides more than 4 million FMSC meals a year to children in Swaziland.

These children grow into bright, hope-filled young adults, leading the way in their families and communities.

Your support provides HOPE to children like Sibonisile every single day. Thank you.
Subscribe to The Feed
A couple times a month, we'll send stories of hope to your inbox.
Related Items