The Feed
Stories of Feeding God's Children Hungry in Body & Spirit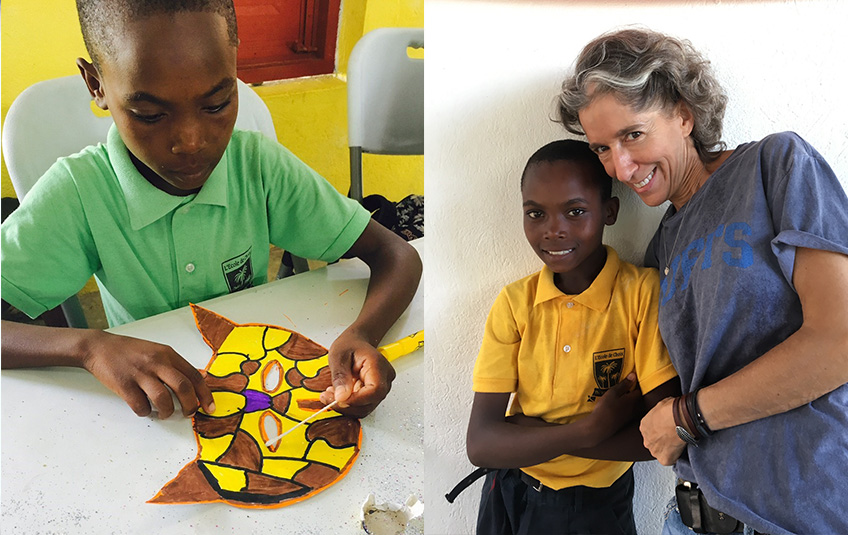 The Power of Food: Kinderson's Story
"Ah, Sovereign Lord, you have made the heavens and the earth by your great power and outstretched arm. Nothing is too hard for you." --Jeremiah 32:17
Kinderson is the smallest sixth grader in his class at School of Choice (Choix) in Haiti.

This energetic boy shows talent in basketball and art, but would never be able to participate in these activities -- let alone his daily classes -- without the nutrition program this school provides.

Our partner tells us that when Kinderson is at home, he doesn't have access to any food at all. Kinderson and his siblings simply don't eat over the weekends when school is not in session.

Sometimes, Kinderson is able to find something from the family's small garden. Mango season comes as a huge relief because fruit literally falls from the trees.

But harvest seasons of produce are short and unreliable for the family, and these children need consistent nutrition and food comprised of healthy calories, School of Choice said. 

From School of Choice:
Kinderson certainly has a personality that can light up any room with his song and dance. It is wonderful to see our students grow emotionally and intellectually, and to begin to become leaders within their families and communities.

To see their bodies grow at a more average rate of development would be equally encouraging. It is one of our greatest goals to see our students healthy.

Choix could never supply Kinderson with all of the nutrition he needs no longer to suffer from some of the effects of malnutrition, but without the tremendous support of our food program, his life would be dramatically different.

It is the hope that, with his education, he will be able to search for and then access possibilities to assist in changing his family's future for the better.
The Power of Food
This is the power of food. You have the power to make a difference in the lives of so many precious children.

Nutritious food paves the way for education. It helps kids concentrate in school and dream for the future.

For the past few months, we have brought you stories of the power of food in education. We've introduced you to our partners on the ground doing amazing things to educate children and empower them to bring lasting change to their communities.

Follow along on social media using the hashtag #fmscPowerofFood.

Subscribe to The Feed
We'll periodically send stories of hope to your inbox.
Related Items