The Feed
Stories of Feeding God's Children Hungry in Body & Spirit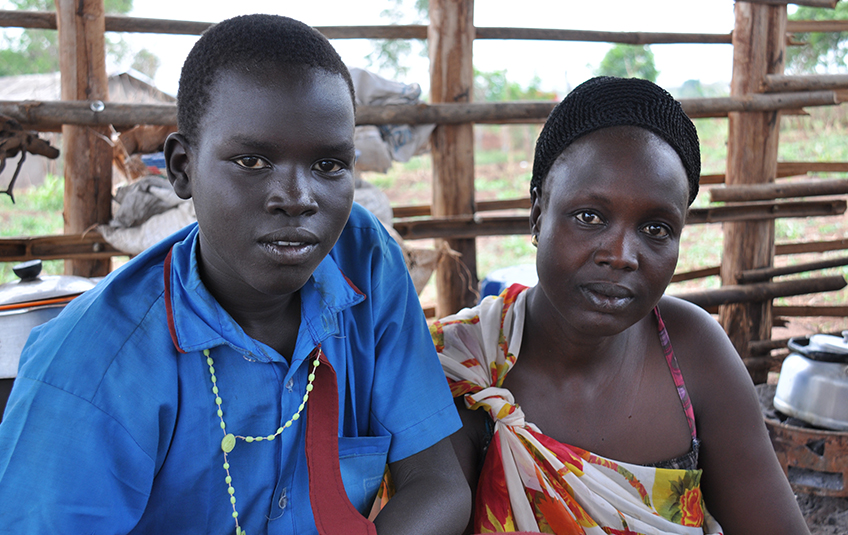 'I did not Think that I Would Survive...'
Chalou walked for three weeks, subsisting solely on mangoes, to get to the Kiryandongo refugee camp in Uganda.

The 14-year-old traveled with his mother and six brothers from South Sudan. They were fleeing a devastating war.

South Sudan is the world's newest country, separating from Sudan in 2011 after decades of brutal civil war. In 2012, the government decided to shut down oil production following bilateral disagreements with Sudan.

The ensuing conflict between government and opposition forces led to a humanitarian crisis with millions of South Sudanese – like Chalou – displaced and food insecure.

Some 489,000 South Sudanese refugees fled to Uganda last year, according to the UNHCR. Hundreds of thousands of people have fled since July alone after a fragile ceasefire was shattered.

These displaced families face harrowing journeys to reach safety. Chalou's journey was no different.

"A lot of people were being killed," Chalou said. "The more we passed the bush, the more we heard gun shots. So we must run back and hide."

The family picked mangoes from bushes to survive the journey. For three weeks, mangoes were their only food.

"I did not think that I would survive, but I thank God that I am here in Uganda," Chalou said.

He prayed constantly that his family would survive. Now that he's reached the safety of the camp he prays for love.

"These days I am praying for that love could come in, that love could not be difficult, that the war can end," he said.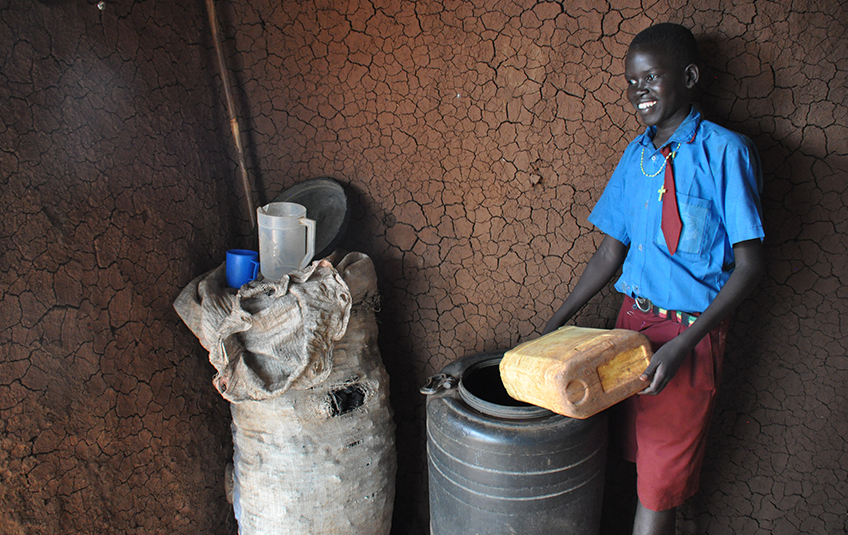 More than 70 refugees from South Sudan arrive at the camp daily, and that number keeps changing, according to Feed My Starving Children's partner working at the camp.

Chalou said he was happy when he and his family finally arrived in Uganda.

"Because we have the rebels behind us, if we would have remained they could have killed us," he said.

Because of Feed the Hungry, Chalou and his brothers are able to eat FMSC meals for lunch daily at the camp's school.

He feels safe and secure and loves school.

"I come to school to learn so that I can become an important person in the future," Chalou said, adding, "The lunch meal is good. I even realized that the more I eat the food, the more it boosts your brain and you pass the class."

Without the school meals, Chalou said children would fail their classes or just stay home.

But now – because he has food – he can finish school and maybe even go to university. Now he can dream about the future.

"And I become as if I am a president. I will build schools for my fellow people who are there, who are illiterate, because most of us are illiterate," he said.

Let's join Chalou in his prayer for love and an end to war and suffering, for the children and families in the Kiryandongo camp and for the Feed the Hungry staff as they minister to these children who have endured so much suffering.
UPDATE: If you are moved by Chalou's story, we have a unique opportunity for you. He is one of six children whose story is featured in our Celebration Campaign. You can make your gift-giving effortless and meaningful by choosing one or more of these FMSC gift cards to celebrate a wedding, birthday, etc. Just click HERE to get started!
Subscribe to The Feed
We'll periodically send stories of hope to your inbox.
Related Items