The Feed
Stories of Feeding God's Children Hungry in Body & Spirit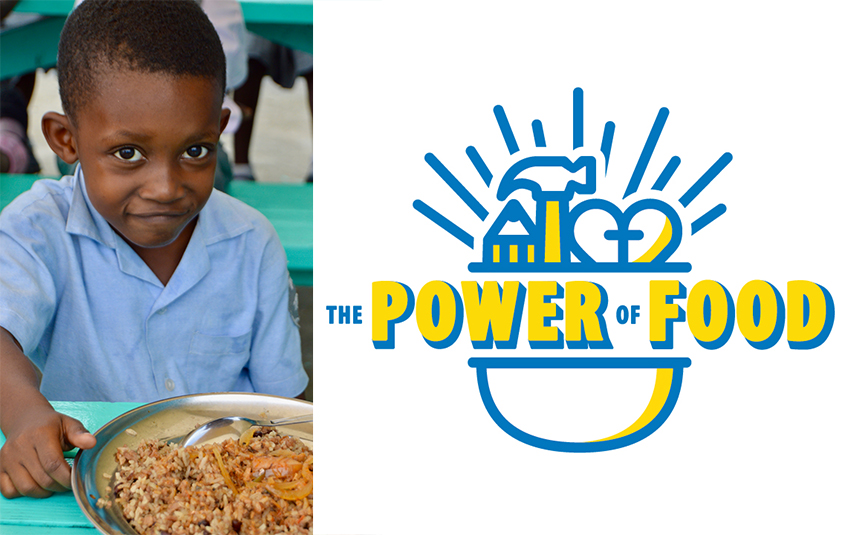 The Power of Food: Working Together
"For the kingdom of God is not a matter of talk but of power." – 1 Corinthians 4:20
This year, we're diving deeper into the issue of hunger by bringing you stories of how powerful food is and how YOU can unleash that power in children's lives.

The power of food is evident in the work our distribution partners do all over the world.
We donate meals to an exceptional network of missions and humanitarian organizations who work hard to get life-saving nutrition into the hands and tummies of those who need it most. By God's grace, more than 99 percent of FMSC meals have safely reached their intended destination.

Our partners are real heroes. Every day they distribute FMSC food in schools, orphanages, medical clinics and feeding programs in 70 countries around the world to break the cycle of poverty.

Here, Sarah Smith, a development assistant at
Project 117
 in Haiti, talks about how MannaPack meals allow her organization to focus on their strengths.
130 Stories
At Project 117, we have three core values: we are storytellers, we take action and we are focused.
By partnering with you, we're able to better live into all three of those core values as we work toward our mission of bringing hope through education to the left behind students of Haiti.
First, we are storytellers. We firmly believe that God created each person with a unique and powerful story to tell, and we want to equip and empower people to live into that story.
It's hard to write and live a story when a basic need is going unmet.
Through our partnership with FMSC, about 130 people receive food on a daily basis. That's 130 hungry bellies that are filled, and 130 minds that can focus on things other than the rumble of an empty stomach.
Second, we take action. When God reveals an injustice to us, we join Him to do something about it.
It's not right that any one of God's children would have to go without food. It's not right for a student to struggle to stay awake in class because they don't have the resources to eat.
By partnering with you, we're able to give our students and our staff members a good, sustaining, and nutritious meal every single day. We're able to take action in the face of hunger.
The Power of Focus
Finally, we are focused. This is where we see the most benefit of our partnership with Feed My Starving Children.

In places where injustice is present, it would be easy for us to spread our resources too thin by trying to solve every problem. Rather than doing this, we've made a commitment that we'll stay focused on education.

For everything else, we'll seek partners who are passionate about righting the wrongs of injustice.

Our partnership with FMSC allows us to focus on our strength—equipping and empowering our staff to educate our students and give them the resources they need to live into better stories—while still providing the basic need for food that's so prevalent in the rural community of Lascahobas.

130 stories are unfolding in more powerful ways because 130 students, staff and community members are able to come to our school and get a warm meal.

Feed My Starving Children is integral to what we do, and our partnership with you is allowing us to take action against injustice, respond to spiritual hunger and lack of education in more focused ways and equip our students to step into their stories as we meet their physical, spiritual, educational, and emotional needs.
Subscribe to The Feed
A couple times a month, we'll send stories of hope to your inbox.
Related Items