The Feed
Stories of Feeding God's Children Hungry in Body & Spirit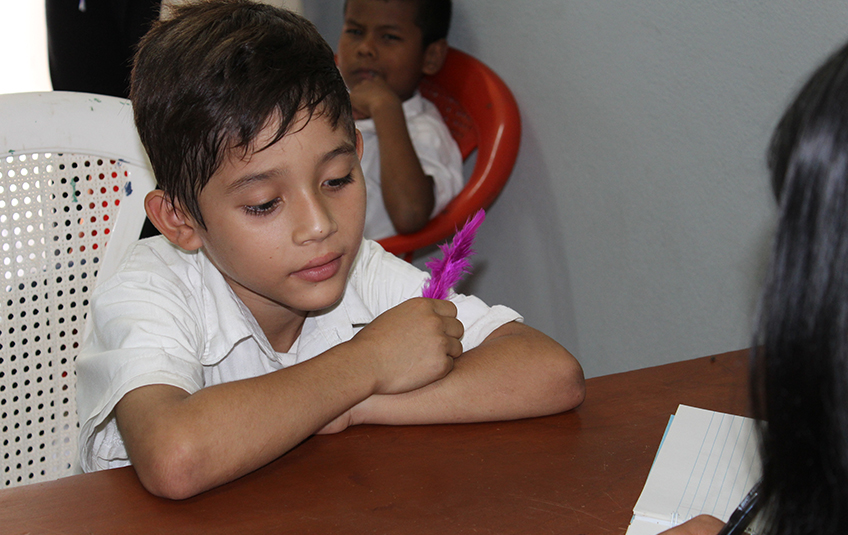 In Nicaragua: Nefyarit's Story
Nine-year-old Nefyarit's life is changing because of MannaPack™ meals.

The Nicaraguan boy's mother sells candy, and his father makes toys with wood. Despite these jobs, the family lives in extreme poverty and struggles to provide nutritious food for Nefyarit.

Nefyarit suffers from malnutrition and stomach issues that prevent him from gaining weight. He is described as "so tiny" by his school teachers.

Through our partner, Samaritans International of Waxhaw, he is able to eat FMSC meals twice a day at school.

The family also receives a box of MannaPack meals once a month.

¨Thank you so much for the food you are sending us. Thank you for helping us," Nefyarit said. "Many kids need this food, and I am so blessed to have the opportunity to study and eat this food in the School. I will be praying for you, and please for my family," he said.

Now that Nefyarit is consistently eating nutritious meals, he has the energy to play soccer and help his father with carpentry, which is what he wants to do when he grows up.

Subscribe to The Feed
A couple times a month, we'll send stories of hope to your inbox.
Related Items