The Feed
Stories of Feeding God's Children Hungry in Body & Spirit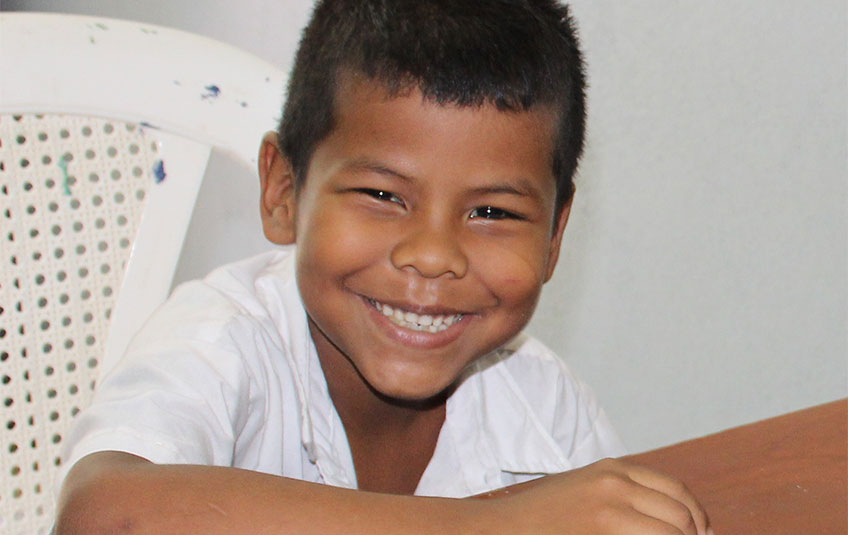 In Nicaragua: Ramon Prays for You
 "I always thank my God for you because of his grace given you in Christ Jesus." -- 1 Corinthians 1:4
 Feed My Starving Children gives you the option to pray over the meals after every packing session. You pray for the meals to arrive safely and for the children who will be nourished by them. 
But did you know that many of these children pray for YOU?

Ramon is one such child. He lives in Nicaragua with his brother, mom and dad.

"My friends and I are really thankful and we always pray you," he said. "We love you. Thank you so much. We send you many blessings."

The 7-year-old's family receives a box of MannaPack meals each month from our partner Samaritan's International of Waxhaw in Nicaragua.

He wants to be a firefighter when he grows up – just like his dad.

Ramon excels in school. He is the best student in his class and especially loves math, soccer and baseball. Besides his dream of being a firefighter, he also wants to study to be a mechanical engineer.

Your support allows Ramon to pursue these dreams.
 Ramon said that MannaPack meals are changing his life. "I feel so blessed because I can eat every day," he said. 
"Thank you for helping us. I don't know how to pay everything you are doing for me and my family but when I grow up I will help my country as a firefighter, and I will save many lives as you are saving me."
Subscribe to The Feed
We'll periodically send stories of hope to your inbox.
Related Items