The Feed
Stories of Feeding God's Children Hungry in Body & Spirit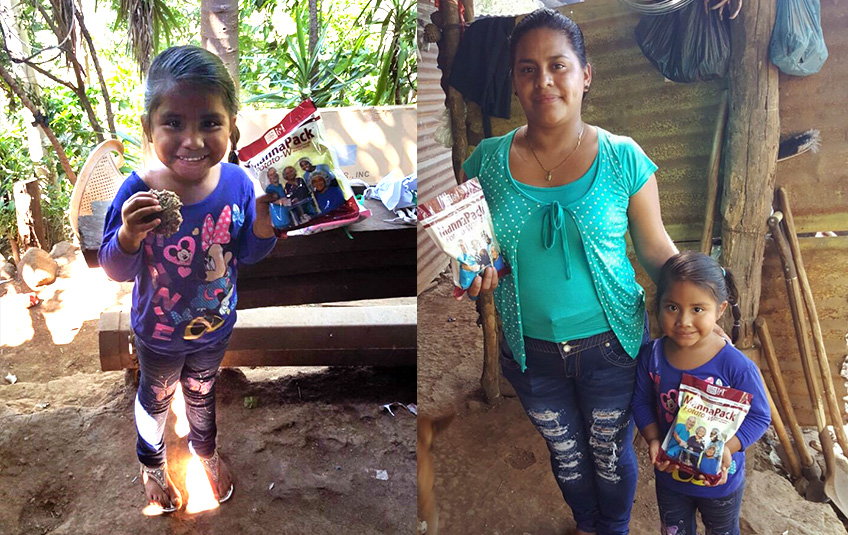 In El Salvador: 'My Daughter is My Everything'
"My daughter is my everything." – Aracely, El Salvador
It may sound obvious to say, but sometimes we need the reminder: people are the same everywhere. Moms in El Salvador are just like moms in the United States. 
It's easy to forget that sometimes when we focus on circumstance. Because our
circumstances
can be very different, but that doesn't mean that
we
are.
Aracely and her 4-year-old daughter share a small house with Aracely's parents and husband. She describes it as having iron sheet walls and a soil floor. She tells us that the home doesn't have electricity and they have to walk to nearby well for water.

My daughter is my everything.
Aracely's dad and husband work in a plantation, but their wages are too low to provide for the family. "Our food is limited. We mainly eat corn and beans, which is not enough for Ashley," Aracely said.
My daughter is my everything.
She loves playing with Ashley and teaching her words and colors.
"I've always wanted the best for her," Aracely said. "That's why when a neighbor told me about Libras de Amor, I rushed to join it!"
My daughter is my everything.
Libras de Amor (Pounds of Love) is a program started by Feed My Starving Children's partner
SAHF/FUSAL
in El Salvador.
The program was designed to overcome malnutrition in children under the age of 5 who live in rural El Salvador. The program began in a community with a 47 percent malnutrition rate. That percentage has dropped to an overall low of 11 percent since Libras de Amor began.
Libras de Amor currently serves 128,132 people in 18 communities.
In Aracely's Own Words:
When I started participating at FUSAL's Libras de Amor Nutripuntos, Ashley was 7 months old and I was worried because I didn't have enough nutritional food to start giving her, and she seemed not to gain any weight.
Libras de Amor told me about how I could use green leaves that grow in my community, like blackberry leaves and moringa, and how I could mix it with the wonderful meals they had for us:
MannaPack Potato-W
.
With MannaPack Potato-W, Ashley started eating something other than breast milk.
At first I only prepared it as a puree, but as Ashley grew up, I learned new recipes like potato cakes and potato creams.
This food is not only nutritious for Ashley, but it is also feeding my spirit, because as a mother I always want to see her healthy.
By the age of 1, Ashley had fully recovered.
Ashley has now become a beautiful and healthy 4 year old girl.
She's a kind girl with bright eyes filled with love. We have a lot of fun together, we play, we create songs and I teach her about animals and colors.
Next year she will start school, and I can't wait to see my daughter become a talented woman.
Thanks to MannaPack Potato-W, my daughter is growing up healthy, strong and happy. For my family and I, it is a blessing to see Ashley looking so good. Thank you, because you are sending us a valuable gift!
Subscribe to The Feed
We'll periodically send stories of hope to your inbox.
Related Items