The Feed
Stories of Feeding God's Children Hungry in Body & Spirit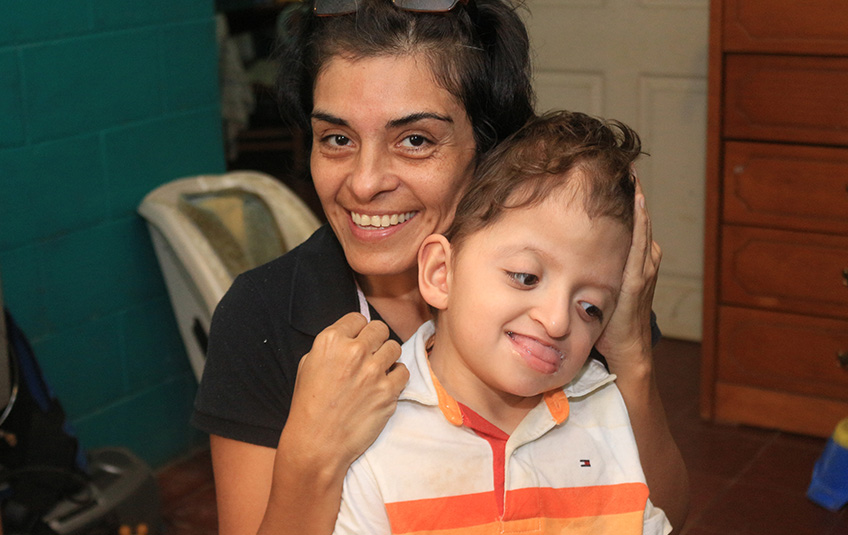 Hope is Greater: Mariela's Story
"Are not five sparrows sold for two pennies? Yet not one of them is forgotten by God. Indeed, the very hairs of your head are all numbered. Don't be afraid; you are worth more than many sparrows." –Luke 12:6-7
Mariela's story is one punctuated by change, loss and survival. 
Not too long ago, the mother of four had it all – a degree from private university, a great job, husband and beautiful house in the capital of El Salvador.

But one by one, these things started slipping away. She decided to become a stay at home mom after her second child was born and after her third child was born, she and her husband got divorced.

She moved back to her mother's house with three children, no career and limited job opportunities. They relied on child support. But then her ex-husband lost his job and the checks stopped coming.

Mariela started a relationship with a new man, but he left when she got pregnant.

Her son, Miguel, was born with Apert Syndrome, a genetic disease where the skull bones close earlier than normal during formation inside the uterus, affecting the shape of his head and face. He was also born with his fingers and toes fused together.

"Life has changed a lot for me throughout the years," Mariela said. "The only thing that always remains the same is the love that I receive from my children. They motivate me to face this journey."
From Mariela:
Miguel's condition made it more difficult for me to work and care for him at the same time. I decided to open a small convenience store at my mother's house. It was easier that way. I could make money without having to leave the house and I could take care of my children. 
At some point, I was even able to afford private school for my older children. Miguel had his first surgery when he was 1 year old. It was very expensive and I had to pay for it on my own. Luckily he recovered soon!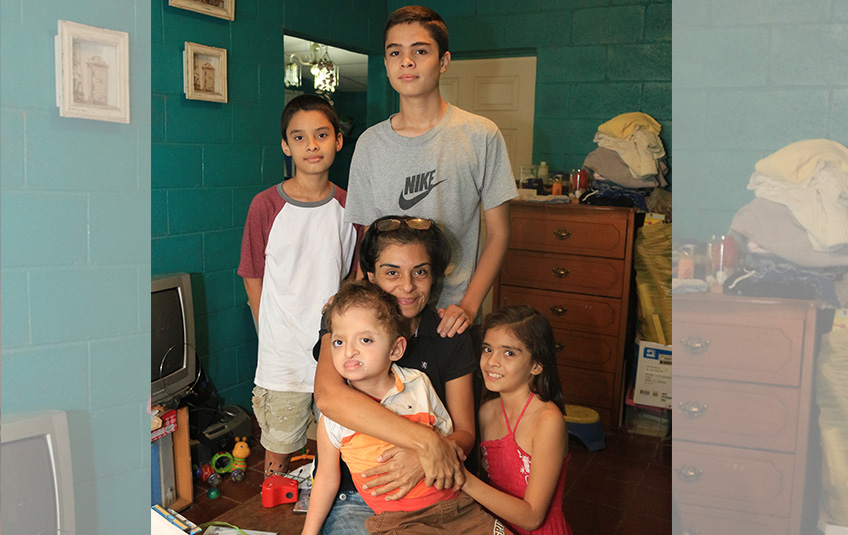 Nevertheless, my life kept changing. My parents died after a long time of being ill. I was left completely on my own.

It was up to me to care for my children. I had to move out of my mother's house because I could not afford rent payments. I moved from the capital, to a small community in Nuevo Cuscatlán where job opportunities are even scarcer.

Suddenly, I found myself living with four children in a small house and with a lot of needs.
Hope is Greater than Difficulty 
Mariela discovered Feed My Starving Children's partner SAHF/FUSAL.
"They provide me with different items that my children and I need, but perhaps the greatest help is the food," Mariela said.

For the past year, she has been feeding Miguel MannaPack Potato-W.

She loves that it is easy to prepare, soft on his stomach and provides him with nutrients he lacks from his usual meals.

"His health is fragile and all I want is to see him strong and healthy," Mariela said.

"Life is difficult right now, but I hope to see my children become good and independent adults one day. I know this journey has a purpose," she said. "Thank you for being part of my Miguel's nutrition and being part of my family's life with MannaPack Potato-W!"
At FMSC, we believe that food assistance is so important in tandem with community development. We are honored to work side by side with partners like SAHF/FUSAL that share our belief that hope is greater. 

Hope is greater than a life that keeps throwing punches. It's greater than where we suddenly find ourselves after one rough patch too many. And it's greater than hunger. 

Thank you for believing this. Every time you put on a hairnet and pack meals or write a check or drop a quarter in a bucket, you are saying, "Yes. Hope IS greater."

What you do makes a difference. We need you more than ever to continue making a difference for devoted mothers like Mariela. 
Subscribe to The Feed
A couple times a month, we'll send stories of hope to your inbox.
Related Items