The Feed
Stories of Feeding God's Children Hungry in Body & Spirit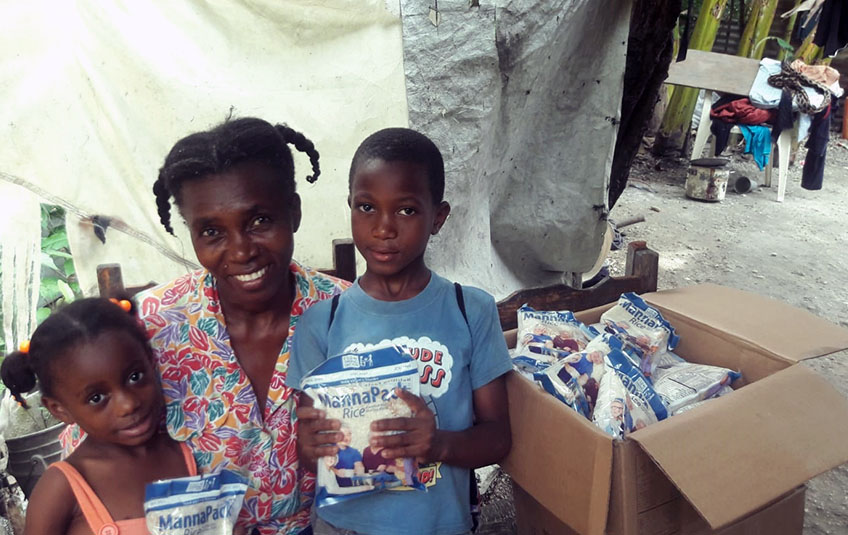 Hunger Doesn't Take a Summer Vacation
Christian Academy of Petit Gôave's two missionaries and 10 Haitian staff provide daily school meals for 150 students aged 3 to 8 every day. But what happens when school ends for the summer?

We received the following update about how this faithful partner distributes meals to their students' homes during summer vacation.
Feeding Families Year-Round
Martha always greets everyone she meets with "Bondye beni ou." God bless you.

Every time Christian Academy of Petit Gôave missionaries Rachel and Beverly, see Martha, she is suffering from dizziness, stomach pain and high blood pressure. She gives what little food she has to her two children, 4-year-old Ruth and 6-year-old Chamael.

On this day, the staff from Christian Academy knocked on the side of Martha's house and called a greeting. She came around the house towing Ruth who'd just had a bath and was changing into play clothes. Martha wasn't feeling well and collapsed into a chair.

They gave her two boxes of MannaPack Rice™ and said, "And you, Martha – YOU need to eat."

"This mama will always feed her children first — even if she becomes ill with hunger and fatigue," Rachel said.

Summertime is difficult because the children don't have regular school meals.

"We are so grateful that we could share Feed My Starving Children MannaPack Rice with this family, helping to continue to feed our precious students Chamael and Ruth through the summer, reminding them with each spoon of rice that they are loved by a mighty God who grants us favor when we are so undeserving," Rachel said.

This all happens because of YOUR faithfulness packing meals year-round. You know that hunger doesn't care that it's summer, and that the need is even greater when children aren't able to receive reliable school meals.
 *some names have been changed
Subscribe to The Feed
A couple times a month, we'll send stories of hope to your inbox.
Related Items