The Feed
Stories of Feeding God's Children Hungry in Body & Spirit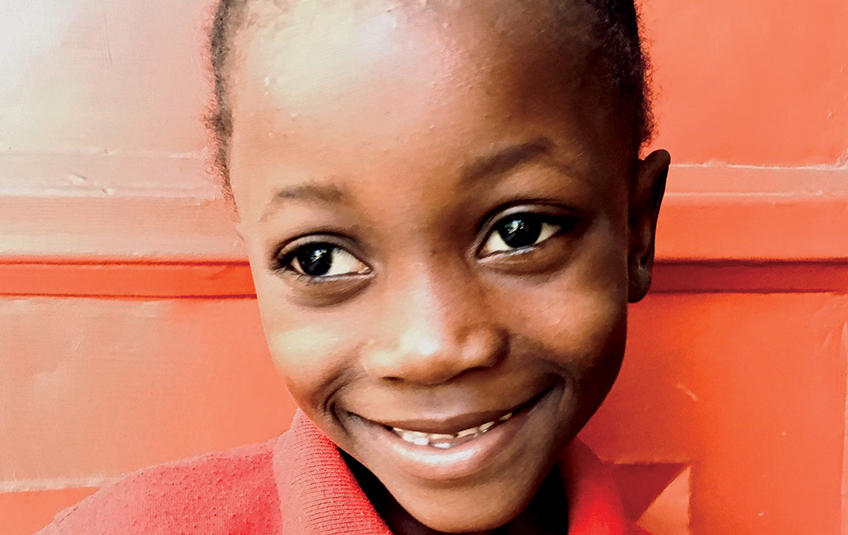 Dreams of Becoming a Butterfly
This story is part of our June newsletter. You can read the full newsletter HERE.  
When six-year-old Eloune first began attending classes at School of Choice in Haiti, her hair was an unhealthy orange. Part of her head was balding. Her stomach was slightly distended and very painful. She was very undernourished and small for her age.

"I would send her to the nurse's office to receive a protein snack," said SOC Campus Director Ione. "Eloune would appear at my office several times a day, always in need of food and comfort."

Thanks to SOC's consistent presence in her community, two of her siblings have successfully graduated from the school. Eloune's family highly values her education.

However, because they live in such a difficult area of Haiti, the family couldn't provide adequate nutrition for Eloune at home. This severely impacted her ability to learn in school. She would often fall asleep during class. She struggled to concentrate. She wasn't learning well at all.

SOC quickly saw Eloune needed significant supplemental nutrition, so they began feeding her MannaPack Rice every day. Just weeks later, she became more alert and was able to concentrate on her lessons. Soon her grades improved!

Ione gratefully said, "We are thrilled to report that she has gained three pounds in the past three months, equivalent to 10 percent of her entire body weight. She's grown a full inch in height! It is because of partnerships like the one we have with FMSC that Eloune and others just like her can grow and thrive."

This beautiful little girl lives with her mother and two sisters. She dreams of becoming a butterfly when she grows up! If that doesn't work out, she says she'd like to have a garden where she can grow flowers to sell in the local market.

You're the reason Eloune can dream of becoming a butterfly. What a beautiful dream – inspired by creativity because of the strong foundation of nutritious food you provided.
Title-Billboard
Subscribe to The Feed
We'll periodically send stories of hope to your inbox.
Related Items