The Feed
Stories of Feeding God's Children Hungry in Body & Spirit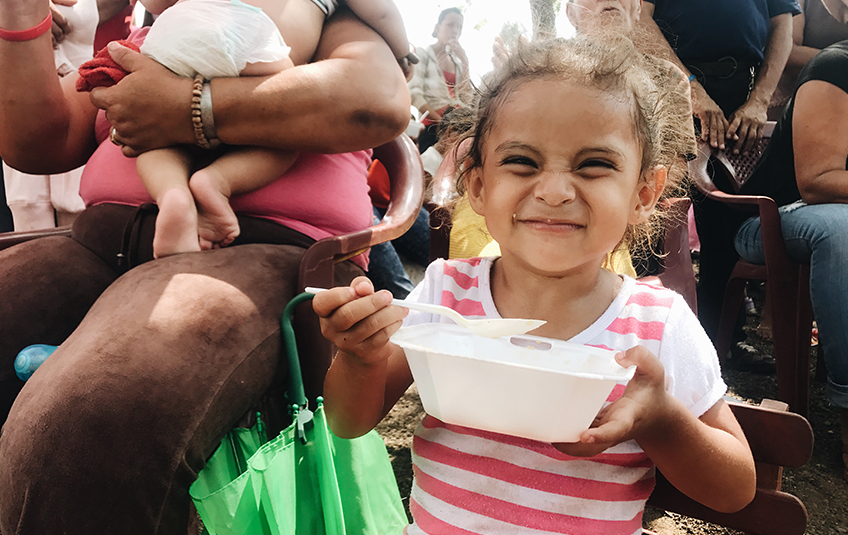 Update on FMSC's Work in Nicaragua
Our hearts have been heavy for the country of Nicaragua as more than 160 people, mostly protesters, have been killed since April, according to the Nicaraguan Center for Human Rights.
The protests began after changes to social security that would have raised workers' contributions and cut retirees' pensions were announced. These changes were withdrawn, but the protests quickly evolved into demonstrations against the authoritarian rule of Mr. Ortega and his wife, Vice President Rosario Murillo, according to the New York Times.
The government responded to the protests by firing into crowds of demonstrators and clashing with them at barricades, according to news reports.
Feed My Starving Children has more than a dozen partners in Nicaragua, who have received close to 53 million meals in the past year and a half.
We have been in close contact with our Nicaragua partners, and are happy to report that they are safe. No additional meals have been requested at this time.
Some partners continue to ship to Nicaragua while others have postponed shipments until the violence settles.
Road blocks continue to cause problems, but our partners have been successful in getting food to their recipients.
"People are on edge and fearful for the future of their beloved country," one of our partners reported.
Please keep this country, our partners and the children they serve in your prayers.
Subscribe to The Feed
A couple times a month, we'll send stories of hope to your inbox.
Related Items