The Feed
Stories of Feeding God's Children Hungry in Body & Spirit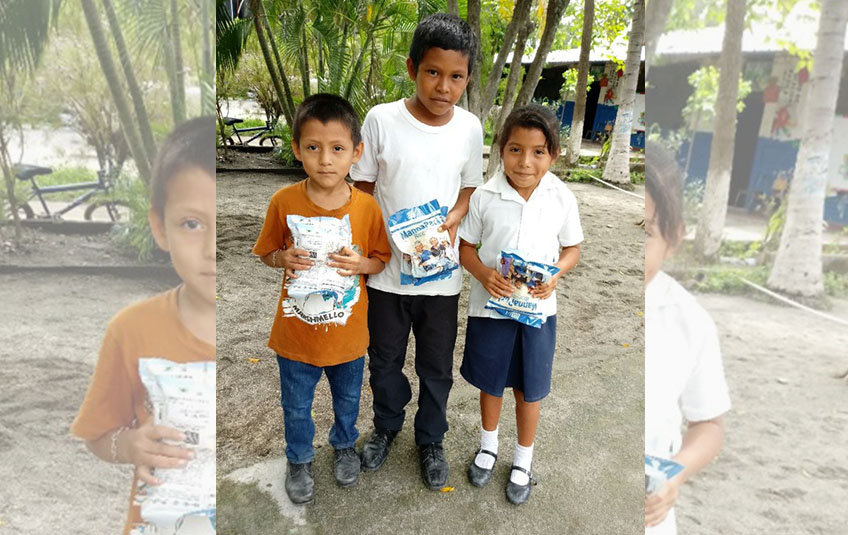 Meals Provide Hope in El Salvador
Juan misses school sometimes to help his mother sell fruit and vegetables. His younger brother, Miguel, hasn't been able to attend school yet this year because his mother can't afford to buy him a new uniform. 

Their father is one of thousands of Salvadorans who has traveled to the United States in order to support his family economically, but has since gone missing.

Many immigrants coming from the Northern Triangle (Guatemala, Honduras and El Salvador) are fleeing high homicide rates, gang activity and other violence at home.

A local pastor, who is in charge of distribution Feed My Starving Children meals in El Salvador for our partner Outreach Aid to the Americas, has been providing MannaPack Rice to the family on a regular basis through their school.

"My mom will be very happy once I let her know that I have two bags of rice, this will help us to have food for dinner," Juan said. "I wish to have it all the time."

Despite this blessing, things are still hard for the family. Due to drug trafficking, El Salvador has the highest murder rate in Central America, according to the United Nations, and gang recruitment is a risk for Juan and his siblings.

Outreach Aid to the Americas is a faith-based organization responding to the needs of the most vulnerable people and communities in Latin America. The organization mobilizes resources and partners for relief, advocacy and sustainable development.

In the past year, this organization has provided more than 816,000 FMSC meals to communities in El Salvador, largely through school feeding programs.
Subscribe to The Feed
A couple times a month, we'll send stories of hope to your inbox.
Related Items