The Feed
Stories of Feeding God's Children Hungry in Body & Spirit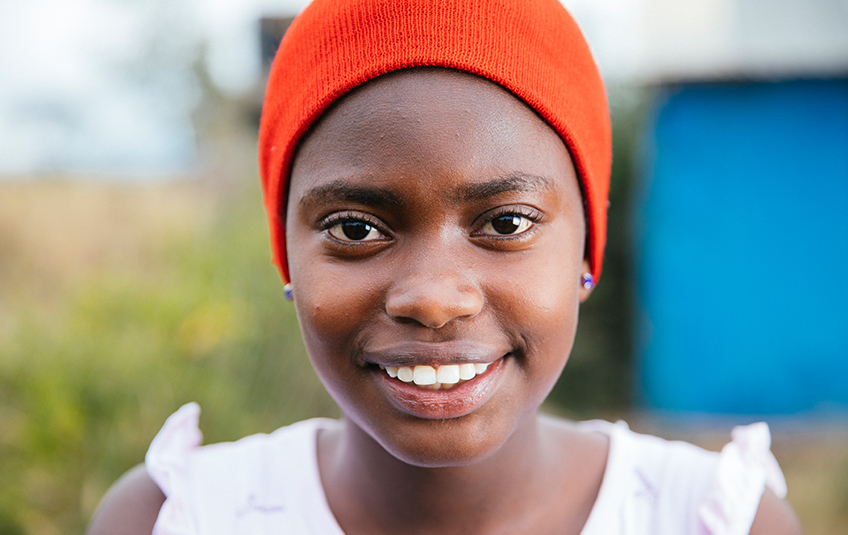 In Kenya: Martha's Smile
Her eyes are bright and her smile radiant. These were the first things I thought of when I came across a photo of Martha.
It is hard to imagine that behind the smile is an orphaned child that used to question where her next meal came from.
Thanks to our food distribution partner Convoy of Hope, Martha finally has an answer.
Even before Martha's parents died, food was hard to come by. In order to try and keep the family together Martha was sent to live with her aunt. With six children of her own, it was necessary that Martha went to live at an orphanage.
Now that Martha is at the orphanage, she is enrolled in the Children's Feeding Initiative program that is supported by Convoy of Hope.

It is here that Martha receives a warm MannaPack™ meal every day. This new food security allows Martha to dream about her future and smile at the possibilities to come.

Martha said she has seen the kindness of others, and she cannot wait to continue that mission when she finishes school.
"It's the best food," Martha said. "Everyone in this home likes it. It makes us able to focus on our studies."
'A Starting Point'
More than 200,000 children in 14 countries are enrolled in Convoy of Hope's feeding program. Convoy of Hope wants to see lives changed through promoting healthy children and communities that are free from poverty and hunger. Many of the children enrolled in Convoy's program have their only meal of the day at school.

Convoy of Hope knows that hope starts with food. This partner believes that children are essential members of their communities who can, one day, become leaders who bring positive change to their countries by breaking the cycle of poverty and hunger.
To accomplish this, they use the daily meal as a starting point to build strong, loving communities that have clean water, healthy living environments, education and livelihood opportunities.
Hope is truly possible because of you. Thank you for not only providing food, but a reason to smile for so many children.
Subscribe to The Feed
A couple times a month, we'll send stories of hope to your inbox.