The Feed
Stories of Feeding God's Children Hungry in Body & Spirit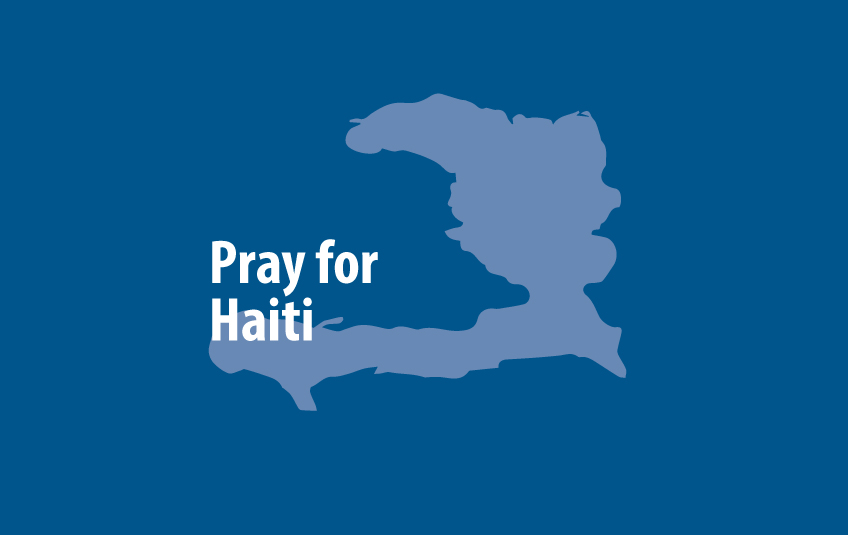 An Update on the Unrest in Haiti
"Summon your power, God; show us your strength, our God, as you have done before." – Psalm 68:28  
For the past month Haiti has been experiencing increased civil unrest caused by complex political and economic issues. Many of Feed My Starving Children's partners were unable to leave their compounds due to demonstrations and roadblocks and are receiving a higher volume of requests for food and water.

Several of our partners were forced to temporarily evacuate Haiti once the U.S. State Department issued a Level 4 Travel Alert.

"Haiti is on a tough road right now," one of our MarketPlace partners posted on Facebook. "The value of their Gourde has lost half its value since we started working with artisans in 2008. Everything is too expensive for the poor to buy – including food. Protests and rioting have further hurt the economy this year, making the tourism and hospitality industries suffer immensely!"

The cause of the unrest is complex and longstanding and will not be fixed overnight.
From one of our partners on the ground in Haiti:
The violent social protests that set Haiti on fire cannot be explained solely by considerations relating to economic problems. Beyond the issue of endemic unemployment about 85 percent, corruption erected in governance, inflation like a launching rocket 15 percent and growing up every week and the low purchasing power of the population about less a $ 1 per day, the fundamental problem lies in the social and political non-recognition of poverty – dignity of the human person.

Thus, contrary to the official discourse, it is not only on the creation of jobs that must be emphasized, but on the type of social and political organization supposed to favor the advent of institutions devoted to the protection human dignity and the establishment of practical arrangements that would make them effective.

To ensure that Haitians' anger is not just one of many anger they have ever known, it should mark the birth of a new political culture sensitive to the concerns of social justice.

Like great transparency in the government, good education plan, healthcare, encourage a new way of development of greater agriculture program. But under what conditions could this hope materialize?
That's the question everyone is asking. Why Haiti?
That's the question everyone is asking. Why Haiti? One time the pearl of the Caribbean, the mother of freedom, even now precariously, where there is no food, no water the kids are in their neighborhood playing and smiling. Disregard how tomorrow will be but hoping the future will bring them a better life and happiness in this strong, religious nation.
Mountains Beyond Mountains
We have more than 30 food distribution partners in Haiti, making it our largest food recipient. We also have more than 500 artisan partners in Haiti, whose goods we sell in our MarketPlace. This, in addition to partnering with local organizations, helps promote sustainable development.
One of the most popular Haitian proverbs is "Dèyè Mòn Gen Mòn."

"Behind every mountain, there is another mountain."

We have seen this to be true from the 2010 earthquake to Hurricane Matthew. Mountain after mountain.

But we know that hope is greater than all of this. As our Regional Program Manager for the Caribbean reminded us this week:

"The Haitian people are resilient, and we will get through this. We are used to obstacles."
Please continue to pray for Haiti, pack meals and donate so we can continue to support our partners as they climb mountain after mountain.
Subscribe to The Feed
A couple times a month, we'll send stories of hope to your inbox.
Related Items