The Feed
Stories of Feeding God's Children Hungry in Body & Spirit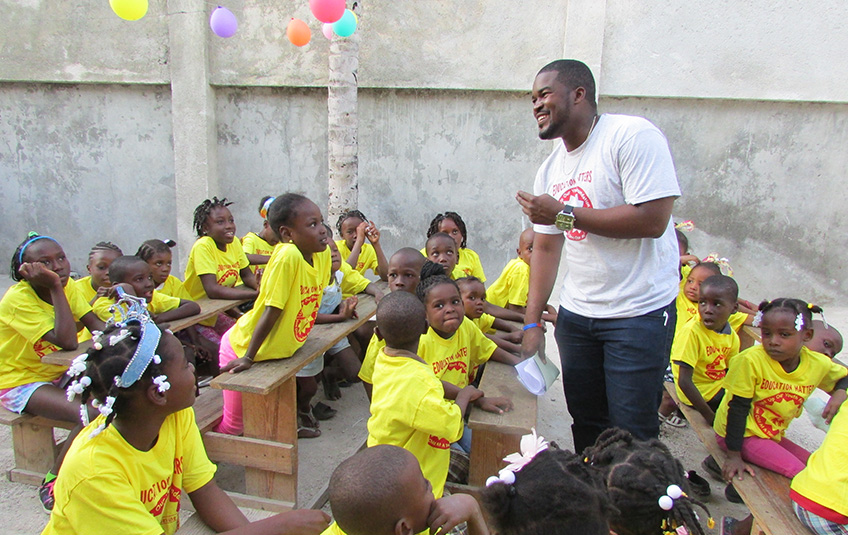 From Orphan to Engineer: Charles' Story
Charles is the founder of Feed My Starving Children's partner, Light Up Our Youth Foundation. Growing up as an orphan in Haiti, Charles ate MannaPack™ Rice at school, but he never knew where it came from. Years later, he was packing these meals at our Schaumburg, Illinois packing site. The moment he tasted the sample at the end of the session, he knew these were the meals he ate as a child. He shares his story below.  
Growing Up in Haiti 
My name is Charles H. Saint-Vil and I am 29 years old. I was born and raised in a small village in Haiti. I was born in a poor family. Since I was born, many diseases want to end my life on day one. I was born very sick. My condition was preventing me to talk. Everyone thought that I would never be able to speak in my life.
At 7 years old, I became an orphan. In Haiti, there's no foster home or other assistance for a 7-year-old kid like me. I ended up living on the streets of Port-au-Prince, Haiti. As a young boy growing up on the streets of the Port-au-Prince, without a family or any relatives to support me, I experienced first-hand the challenges of starvation, misery, poverty and violence.

After spending more than 10 years living on the street of Port au Prince as an orphan, I was among the luckiest Haitian who had the opportunity to leave the country in 2006. I left Haiti with hope of redefine my life in the United States.
However, life was not easy in the U.S. I did not know any English.  But I was blessed to live in a country where I was not starving to death anymore.
From Orphan to Engineer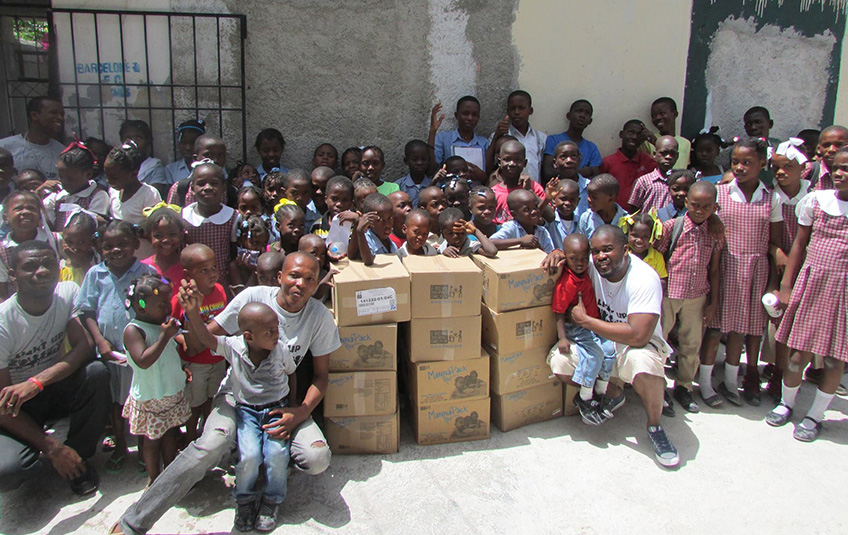 I heard somewhere if you work and study hard in this country, you will get a piece of the American Dream. I was eager and hungry to get my piece. I went to school in the mornings and work in the afternoons.
The 2010 catastrophic earthquake in Haiti has changed my life. It made me more aware of Haiti once again. Also, I was constantly thinking about going back to the country that all I knew was poverty and violence. I knew that my education and skills could have made a huge impact in Haiti if I could earn a civil engineer degree in this great country.

Ten days after my graduation, I was found myself in Haiti working as a water resources engineer. I went back Haiti to help with the recovering effort after the devastating earthquake in 2010.

As I encountered many children who are starving and homeless in the same community that I was growing up as an orphan, my heart was devastating for them. Through their eyes, I recalled my worst experiences on the streets years ago.

Since I left Haiti, my life went from orphans to Immigrants – Immigrants to Doorman – Doorman to Engineers – and Engineers to Son of God! But the lives of the kids who were on the street with me did not change at all. Immediately I prayed God to show me a way to be a blessing to these little ones.

Since God gave me a vision to bring light into these beautiful children, I invested all my earnings to prepare my family's house to have our After-School Program for our orphan children where we can feed and play with them. This is how my ministry started.
With the love of God, I founded Light Up Our Youth (LUOY) Foundation. The mission of LUOY Foundation is to end the cycle of youth illiteracy and hunger throughout Haiti one child at a time one block at a time starting in the community that I was an orphan.
Donate Now
Donate by credit card, bank account or digital wallet.
Subscribe to The Feed
A couple times a month, we'll send stories of hope to your inbox.
Related Items