The Feed
Stories of Feeding God's Children Hungry in Body & Spirit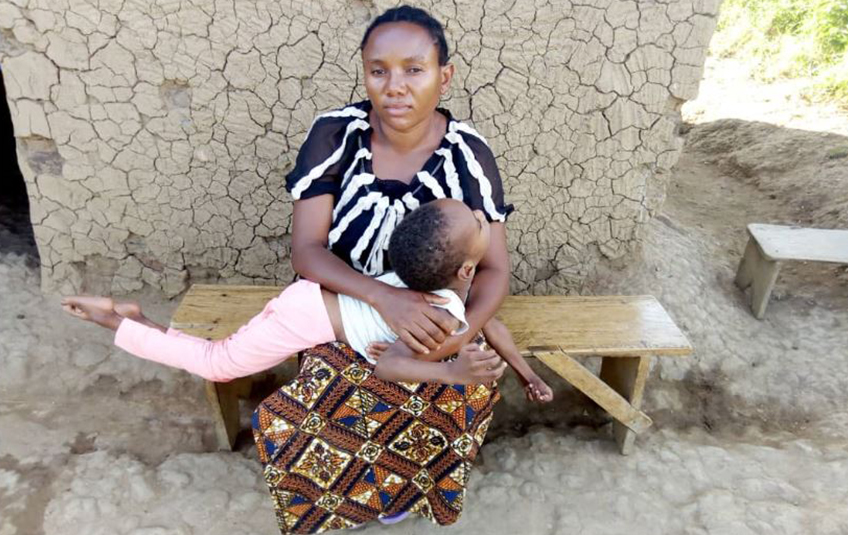 In Uganda: Hope is Greater for Congolese Refugees
"Let us hold unswervingly to the hope we profess, for he who promised is faithful." — Hebrews 10:23
Rita fled to Uganda with her four children after the family's home was attacked and her husband abducted by militia in an unrelenting civil war in the Democratic Republic of the Congo.

The family was resettled in the Rwamwanja refugee settlement where Feed My Starving Children partner, Feed The Hungry, works.

One of Rita's children, 8-year-old Belinda, developed a mysterious illness when she was just a baby.

Belinda suffers from pain all over her paralyzed body, and she cannot speak. She also has difficulty eating food. Doctors told Rita that her child has a very narrow throat, limiting the type of food she can eat.

Belinda depends on avocados and ripe bananas, which are difficult for Rita to get in the refugee camp. Because of this, Belinda often stays hungry or is under fed.

But Feed The Hungry met this family six months ago, and Belinda began eating MannaPack™ Rice.

Belinda has shown improvement. She can now roll over and turn in bed – something she was never able to do before.
Though there is no cure for my child, there is food to keep her going.
Hope is Greater Than Sickness
Feed The Hungry is an evangelical Christian humanitarian organization committed to fighting hunger caused by poverty, war, famine and natural disasters.

This organization has fed more than 160,000 children in some of the toughest places around the world and is one of FMSC's faithful partners working in Uganda with refugees from the Democratic Republic of the Congo and South Sudan.

At least 6 million people have died during a civil war in the DRC, many as victims of disease and malnutrition, many of them children. In fact, life expectancy itself is just 47 to 51 years. This is the war that led Rita and her children to Uganda.

But at FMSC, we know that hope is greater than conflict. It's greater than drought and famine and disease. It's greater than earthquakes and hurricanes. It's greater than poverty. And it's greater than hunger.

Thank you for believing this. Every time you put on a hairnet and pack meals or write a check or drop a quarter in a bucket, you are saying, "Yes. Hope IS greater."

What you do makes a difference. We need you more than ever as conflicts and natural disasters continue to wreak havoc in the lives of children around the world.
Sign up to pack meals TODAY.
Subscribe to The Feed
A couple times a month, we'll send stories of hope to your inbox.
Related Items