The Feed
Stories of Feeding God's Children Hungry in Body & Spirit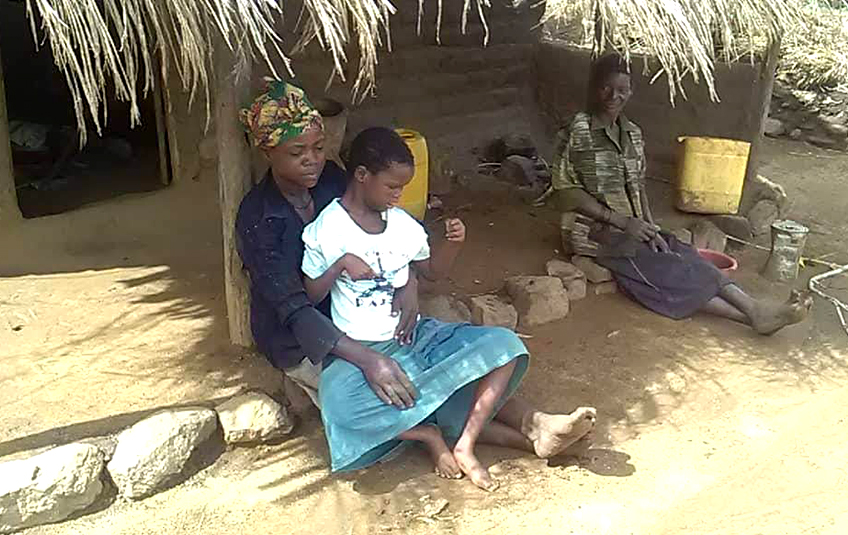 You Brought Joy to this Grandma's Heart
"…defend the afflicted among the people and save the children of the needy…" – Psalm 72:4 
In honor of Grandparents Day coming up, we're sharing the story of a grandmother in Malawi who receives Feed My Starving Children meals that help her care for her granddaughter.

Tiyankhulenji suffers from epilepsy and can't walk or talk. She lives in Malawi under the care of her loving grandmother.

Because Tiyankhulenji's grandma is her sole caregiver, they have no income and barely any food. Without proper nutrition, Tiyankhulenji became underweight and stopped growing.

Theirs is a story we hear again and again as grandparents around the world care for their grandchildren.

Family support of grandparents plays a particularly important role in Malawi, as an entire generation of parents has been impacted by the effects of HIV/AIDS, according to the World Health Organization.

Our partner Feed the Hungry found out about their situation and enrolled Tiyankhulenji and her grandma in its feeding program. They started eating FMSC meals every day.

After two years, Tiyankhulenji's grandma told us she saw a great change in her granddaughter.

"I have witnessed a miracle since we started receiving MannaPack™ meals," she said. "Tiyankhulenji's weight has increased. Thank you!"

Your support has lifted the burden she felt and brought joy to her heart.

"I am very grateful to God because you have seen my affliction and you started caring for us," Tiyankhulenji's grandma said.

You support grandparents like Tiyankhulenji's grandma every time you fund or pack meals. Today, we celebrate grandparents making a difference all around the world.
Subscribe to The Feed
A couple times a month, we'll send stories of hope to your inbox.