The Feed
Stories of Feeding God's Children Hungry in Body & Spirit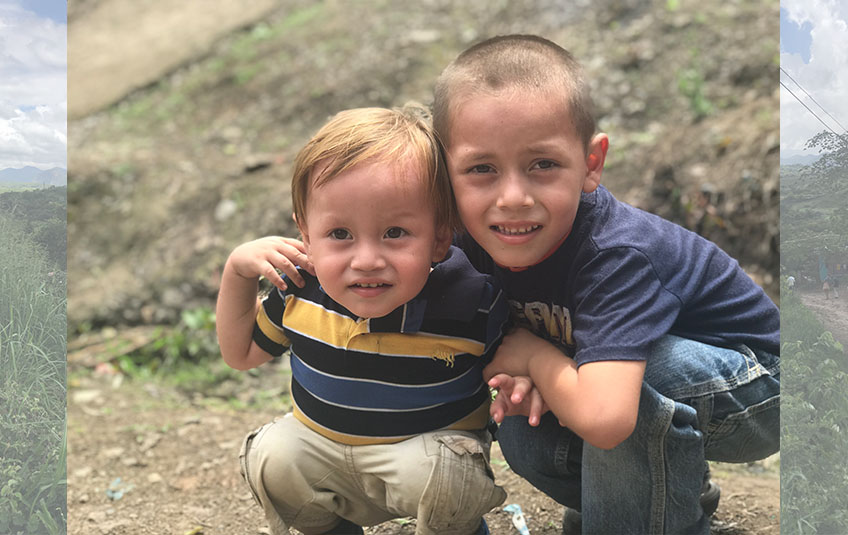 Hope is a Human Right
"You wearied yourself by such going about, but you would not say, 'It is hopeless.' You found renewal of your strength, and so you did not faint." – Isaiah 57:10
Human Rights Day is every year on December 10, since The United Nations General Assembly adopted the Universal Declaration of Human Rights (UDHR) in 1948. This year's theme is Recover Better - Stand Up for Human Rights, and it relates back to the COVID-19 pandemic and focuses on the need to ensure Human Rights are central to recovery efforts.
Johana and Humberto are married with three children: 11-year-old Harold, 6-year-old Arlon and 2-year-old Jarlinton. They live in a poverty-stricken rural community in Nicaragua.
The couple's children have been attending a feeding center through Feed My Starving Children Partner, ORPHANetwork, the past two years.
Through the feeding center, Johana learned about ORPHANetwork's Healthy Beginnings Club, where Jarlinton was diagnosed with chronic malnutrition as a baby. Through this diagnosis, the family has continued to receive nutritional counseling and MannaPack™ Rice.
"I thank you for helping us. Despite the hard times we are going through, you are always helping us, sending the meals to my child," Johana said. "I do not feel alone. I know that God sent you to remind me that His Grace is eternal."
Before COVID-19, Humberto would travel to Costa Rica for job opportunities, but he can't do that during the pandemic and isn't earning enough money, so the family is relying on lifesaving MannaPack meals more than ever.
Human Rights must be at the center of the post COVID-19 world
The COVID-19 crisis has been fueled by deepening poverty, rising inequalities, structural and entrenched discrimination and other gaps in human rights. Advancing these rights can help ensure we fully recover and build a better world — one that is resilient and just.
"We will reach our common global goals only if we are able to create equal opportunities for all, address the failures exposed and exploited by COVID-19, and apply human rights standards to tackle entrenched, systematic, and intergenerational inequalities, exclusion and discrimination." – United Nations
Honor human rights with us.
Sign up to pack meals or fund lifesaving meals today.
Donate Now
Donate by credit card, bank account or digital wallet.
Subscribe to The Feed
A couple times a month, we'll send stories of hope to your inbox.