The Feed
Stories of Feeding God's Children Hungry in Body & Spirit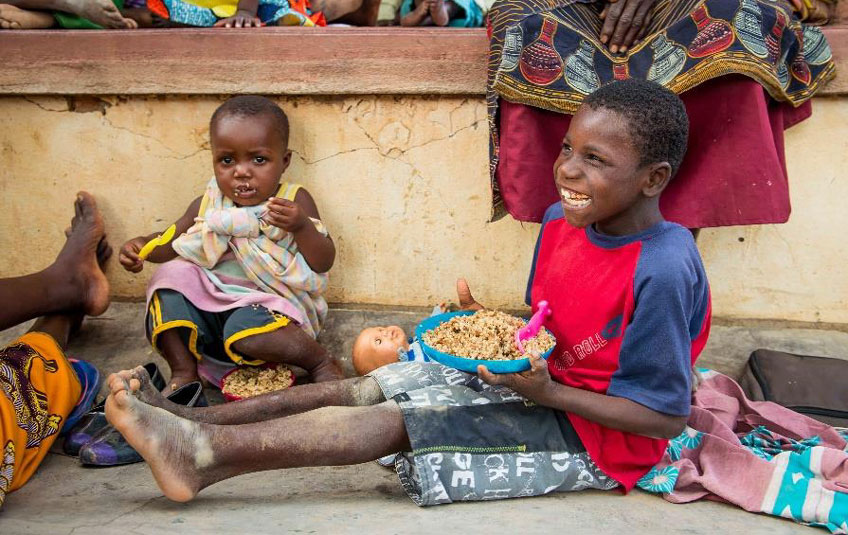 In Malawi: Equipping an Army of Grandmothers
Feed My Starving Children food partner, Iris Africa, has a program called Children of Hope that includes 30 local village households in which elderly grandmothers care for their orphaned grandchildren. These children are considered "at risk" and given ongoing attention.
Bingala, who has cerebral palsy, and his grandmother are part of this program.
"Three years ago, my boy couldn't even sit and now he can walk," Bingala's grandma told the other grandmothers who meet monthly as part of the Children of Hope program.
That's because of the faithful support of Iris staff, who visit each household at least once during the month to evaluate the health of the children, inspect their home, ensure each child is attending school and distribute food.
Iris sends the grandmothers and kids home with MannaPack™ Rice after each meeting.
"The MannaPack™ Rice meals are so helpful in providing a balanced meal complete with all the minerals and vitamins these kids need," Joanna, an Iris missionary, said.
Through this support, Bingala's grandmother was able to help him, and offered advice to the other grandmothers.
"Do the exercises, encourage your kids to sit properly, let them feed themselves even when it is messy. Laugh. Sing," she said.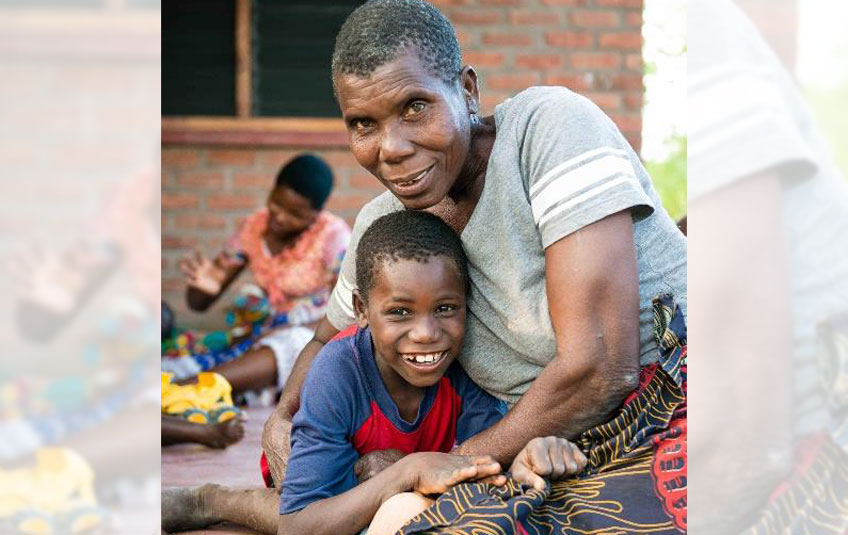 Joanna remembers when Bingala first started to stand, and she was able to give his grandma a walker.
"Off grandma went, carrying Bingala and the walker, with a big smile on her face," Joanna said. "A few weeks later I went for a walk, and who should I meet but Bingala, grinning from ear to ear, going for a walk himself!"
She found Bingala surrounded by children who were shouting and jumping with excitement, ready to pick him up should he fall.
'Food Security is a Constant Issue'
Iris is called to the very poor: the destitute, the lost, the broken and the forgotten, according to their mission statement.
Iris missionaries serve in southern Malawi, an area that experiences regular crop failure due to extreme high temperatures, sporadic rains and seasonal flooding due to rain run-off from higher elevations.
Food security is a constant issue. Most people are subsistence farmers and live off a dollar a day. Malaria is prevalent year-round.
"This population lives at the margin of society and when crisis strikes it usually has a disproportionate effect on them," Iris stated in its report to FMSC. "Our relief programs are targeted at bringing in immediate aid when flood, famine or other disasters wreak havoc."
Donate below to support the work our food partners like Iris Africa do every day around the world for families like Bingala and his grandma.
Donate Now
Donate by credit card, bank account or digital wallet.
Subscribe to The Feed
A couple times a month, we'll send stories of hope to your inbox.