The Feed
Stories of Feeding God's Children Hungry in Body & Spirit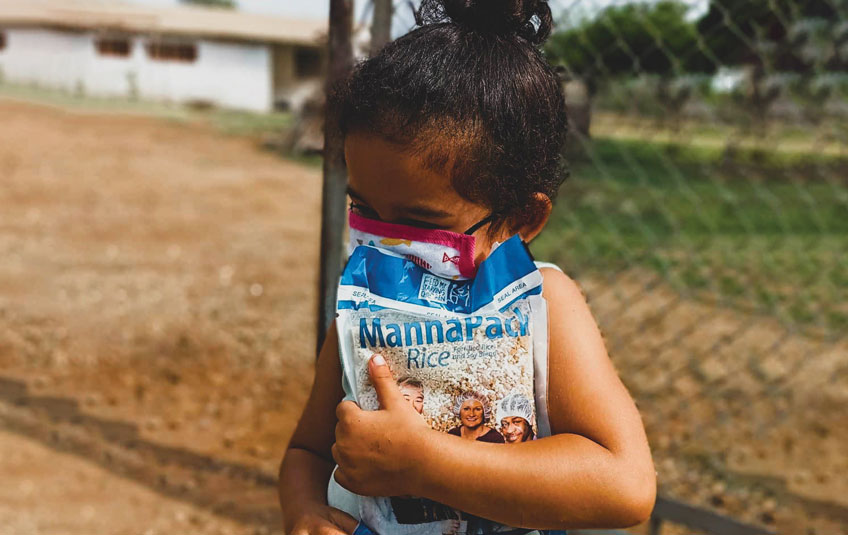 Facing 'A Perfect Storm' this World Hunger Day
"When you pass through the waters, I will be with you; and when you pass through the rivers, they will not sweep over you..." –Isaiah 43:2.
World Hunger Day is May 28. This year, World Hunger Day's theme is the rapidly changing landscape of global hunger and poverty. This theme is even more relevant now as the world sits on the brink of a hunger pandemic due to COVID-19.
COVID-19 is expected to double the number of people on the brink of starvation to 265 million, causing what the World Food Programme calls a hunger pandemic.
Recent mobility restrictions have limited resources and aid to countries that, on top of COVID-19, are dealing with conflict and natural disasters. This directly affects the food supply for countries FMSC sends food to.
Along with an estimated half of the world's workforce at risk of losing their livelihood and means to feed themselves and their families, several nations are experiencing what Janine Maxwell of FMSC food partner Heart for Africa calls a perfect storm.
"Eswatini has the highest HIV rate in the world and an estimated 70% of the population has active or inactive tuberculosis," she said. "We also suffer from severe malnutrition here. It's a perfect storm for a pandemic like this to come in and wipe out the nation… It's like holding your breath in the middle of a hurricane."

Across the globe, Nicaragua is also facing the perfect storm. For our food partners there, school meals are often the only meal children eat each day.
"For many of the people we reach, this is the only hope of a hot meal they will receive a day," said FMSC food partner On Eagles Wings Ministries in Nicaragua, whose feeding programs currently feed 9,000 children daily.
Simply put, the need is greater than ever and will only continue to grow with the impact of COVID-19.
"Our work won't be done once COVID-19 is contained," said FMSC CEO Mark Crea.
Changes that are happening now will have a lasting effect on the hungry for years to come.
Since the beginning of March, FMSC has been blessed to be able to send out more than 37 million meals due to donations and alternative means of packing. But our work is just beginning. And even though we can't currently welcome you into the packing room, we still need you.
How You Can Help
PRAY.
GIVE using the form below.
SHOP MarketPlace online. You can shop FMSC MarketPlace™ from wherever you are. Each purchase supports artisans and funds meals. Shop now
Donate Now
Donate by credit card, bank account or digital wallet.
Subscribe to The Feed
A couple times a month, we'll send stories of hope to your inbox.